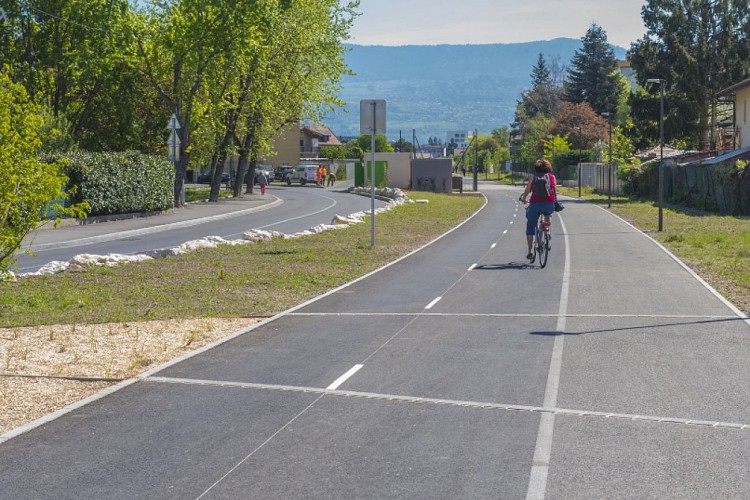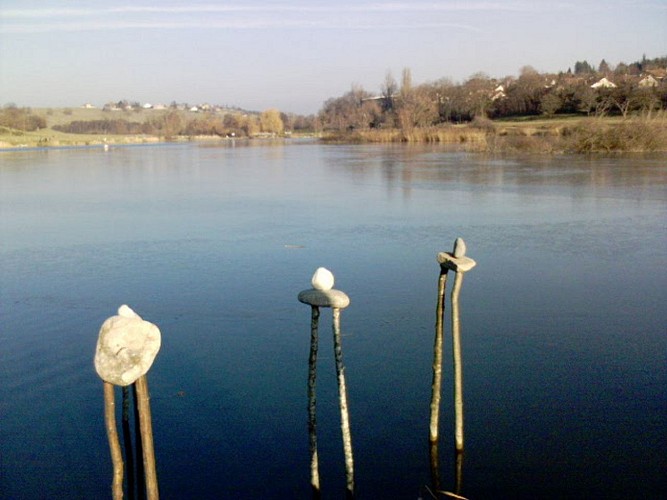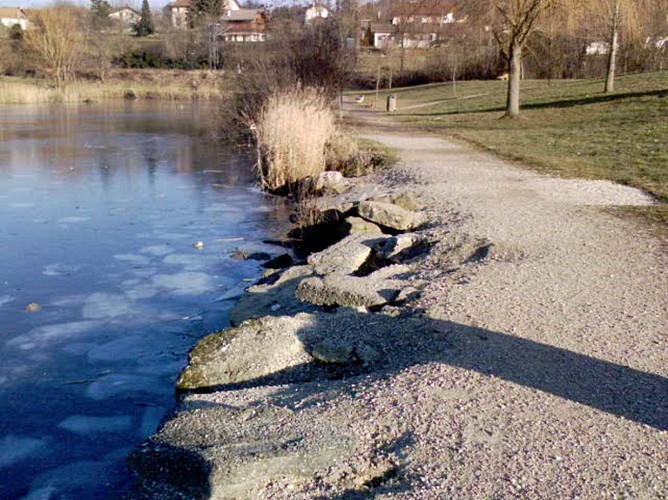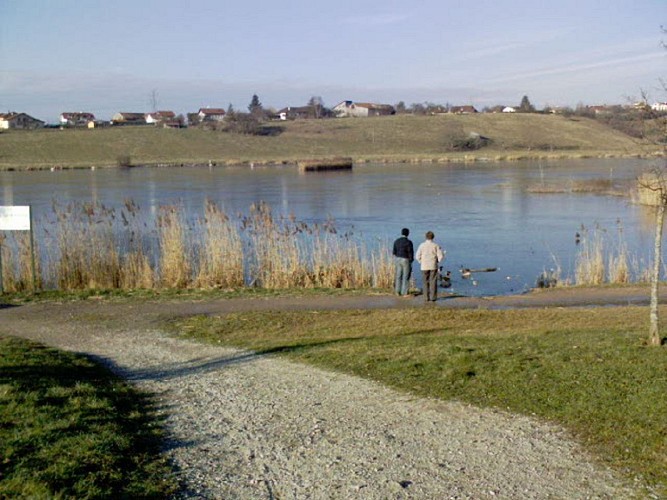 26 - The Annemasse Balcony Route
A swift excursion to the north of the town of Annemasse, on the Swiss border. As you go past, have a look at the little dolmen of La Cave-aux-Fées which stands in a middle of a field in the village of Saint-Cergues.

Direction of travel: clockwise
Landmarks and connections: Ville-la-Grand (shared departure with Tour des Voirons no. 27, Circuit de la Vallée Verte no. 28 and the Annemasse / Thonon-les-Bains link route no. 23); Machilly (leave all these routes); bridge at La Bergue on the RD903 main road (return route shared with Tour des Voirons no. 27 and Circuit de la Vallée Verte no. 28)
Regional rail network stations: Machilly
Description: The first four kilometres of this route follow the Swiss border closely, often within a few metres, from border post 113 to border post 136. On the French side, you are overlooking the Foron valley up to the point where you cross the mountain stream, at Machilly, to return through the impressive forests of the Voirons mountains. Here, if you look out very carefully, you'll see the neolithic dolmen of La Cave-aux-Fées, which it has to be said is not as impressive as the dolmen of La Pierre-aux-Fées! But keep some pedal-power in reserve because you'll have to drop into second gear for the ascent up to Lossy, which, although not steep, is nonetheless 2 km long. Your last uphill section, at Cranves-Sales, will be shorter. Finally, take care on the last 3 kilometres, where you go along the RD907 main road after Bas-Monhoux.
27 km

max. 594 m

min. 437 m

200 m

0 m

Altimetric profile
Starting point
74100 Annemasse
Lat : 46.192844
Lng : 6.236984
0 m
4 informations complémentaires
Open period
From 01/01 to 31/12.
Accessible outside of snowy periods depending on weather conditions. Contact the Tourist Office beforehand for information on current conditions.
Location complements
Car Park: La Libération