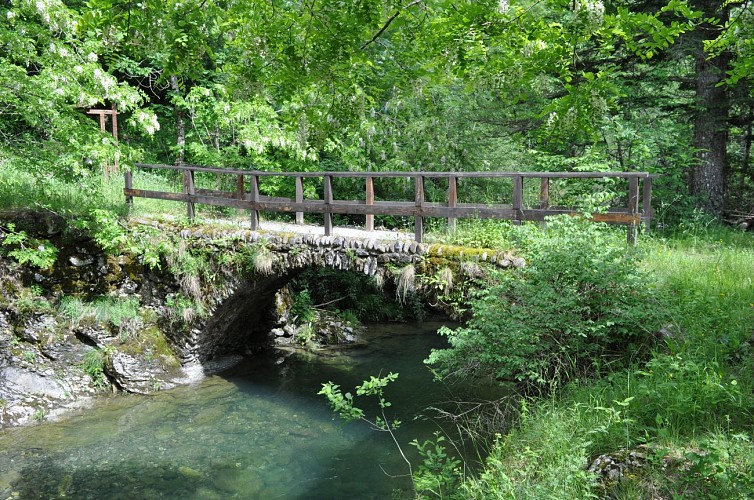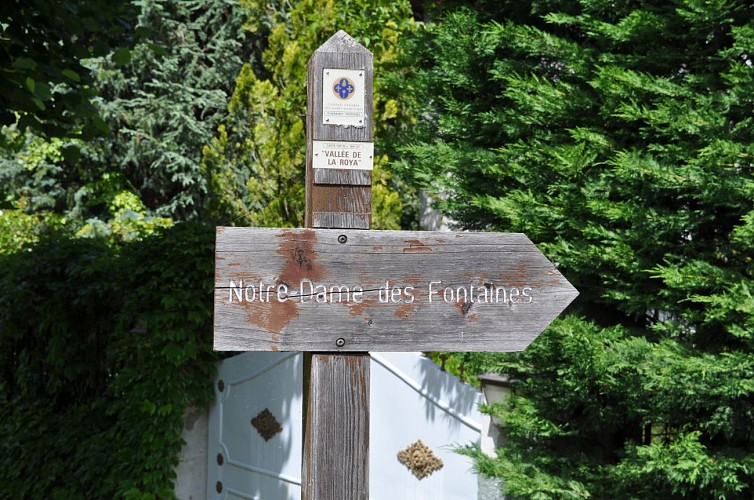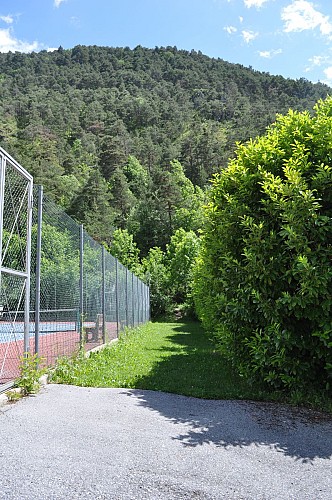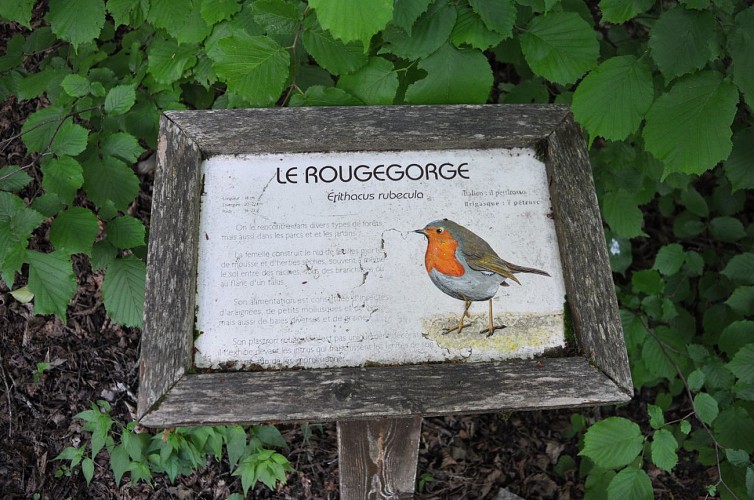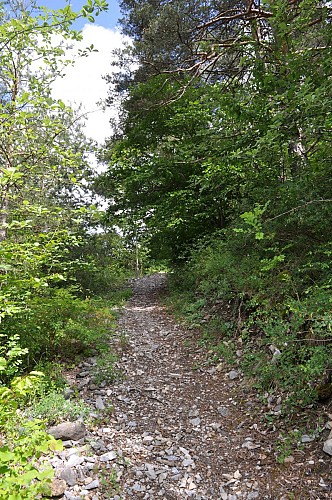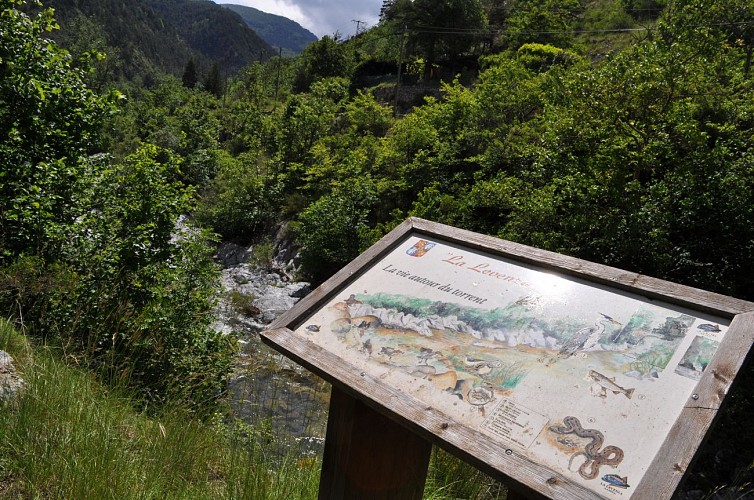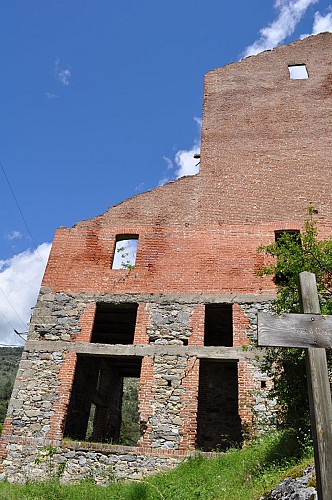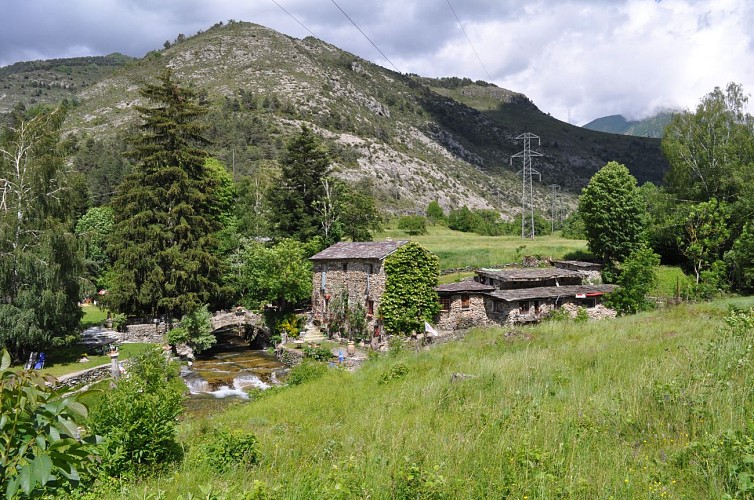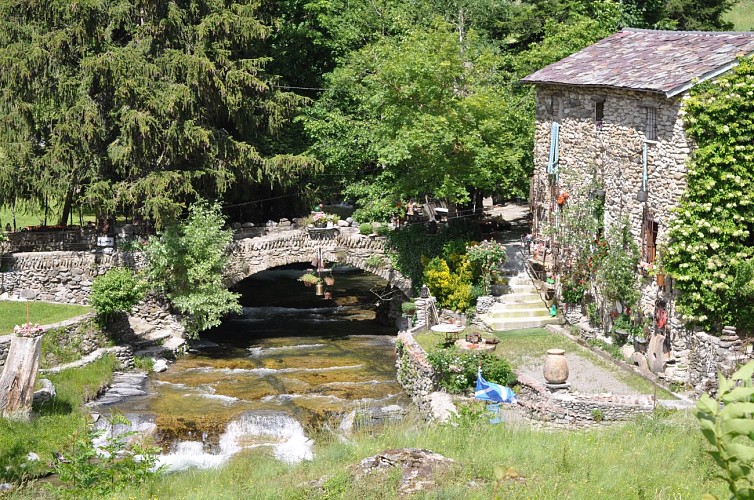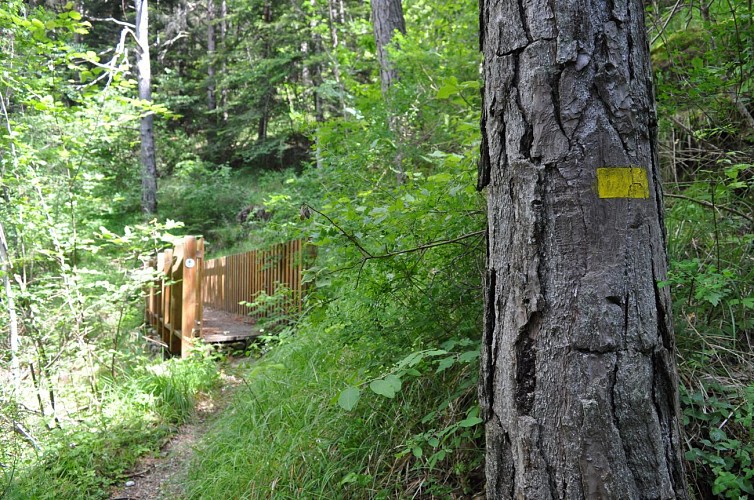 Interpretative Trail to Notre Dame des Fontaines
A valley, the Roya, a village, La Brigue and a chapel, Notre Dame des Fontaines la Sixtine des Alpes, for this walk which will take you as close as possible to the mysterious springs of this place.

Before leaving the village heading east, check with the tourist office that visiting Notre-Dame-des-Fontaines is possible on the day of your hike. Contact (+33) 04 83 93 95 50

Pass a large pink building and the fire station on the Chemin de St Jean. At the level of the tennis court, start of the path just behind, indicated by a yellow marking which and rises gently always in the direction of the East.

The path continues on a level curve then takes a footbridge and joins an old lime kiln. Two hundred meters after this, the path straightens up to gain 70 m in altitude and then goes up the Madone valley.

A descent allows you to reach a footbridge which allows you to get back on the road. Very close to the right is Notre-Dame-des Fontaines. If the visit is possible, we strongly recommend it. Return by the same route or by road to appreciate the Pont du Coq and the oratories along the road.
8.5 km

max. 942 m

min. 755 m

350 m

-250 m

Altimetric profile
Starting point
Chemin de Saint Jean Derrière le court de tennis
06430 La Brigue
Lat : 44.063618
Lng : 7.625884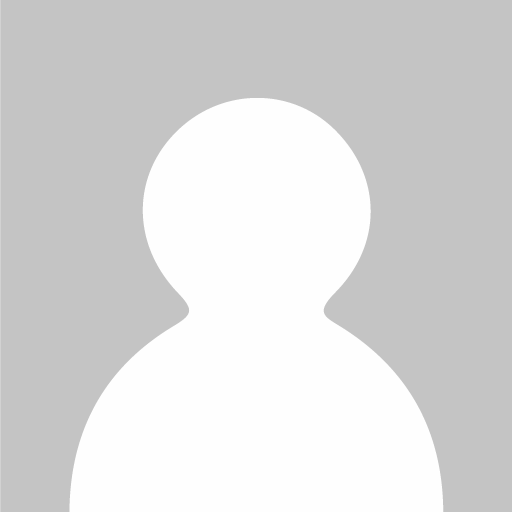 Lime Kiln
The presence of this old lime kiln, largely ruined, testifies to the...Read more
Lat : 44.069333
Lng : 7.640549
812 m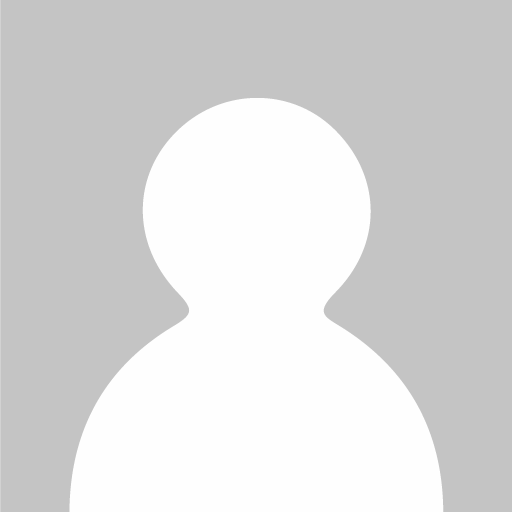 Chapel Our Lady of Fountains
A chapel nestled in nature decorated with frescoes of the 15th century,...Read more
Lat : 44.062385
Lng : 7.654241
850 m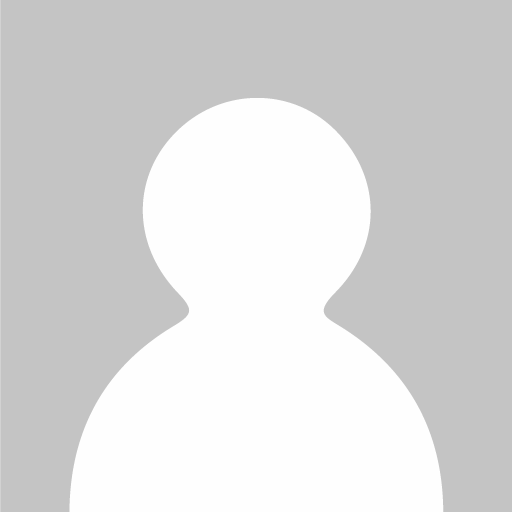 Rooster Bridge
Technical prowess or devil's bridge? This bent bridge is very curious…At...Read more
Lat : 44.064636
Lng : 7.630499
0 m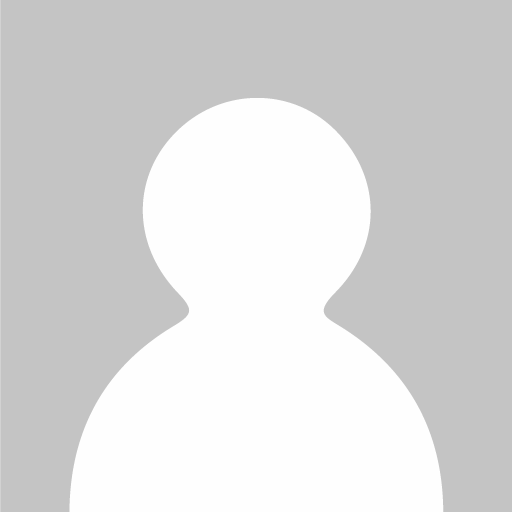 6th Early Music Festival: The story of a soldier.
The sweetness of Iris Tocabens' viola da gamba and the vigorous timbre...Read more
Lat : 44.062859
Lng : 7.613962
3 informations complémentaires
Contact
Phone : 04 83 93 95 49

Open period
From 01/01 to 31/12.

Subject to favorable weather.