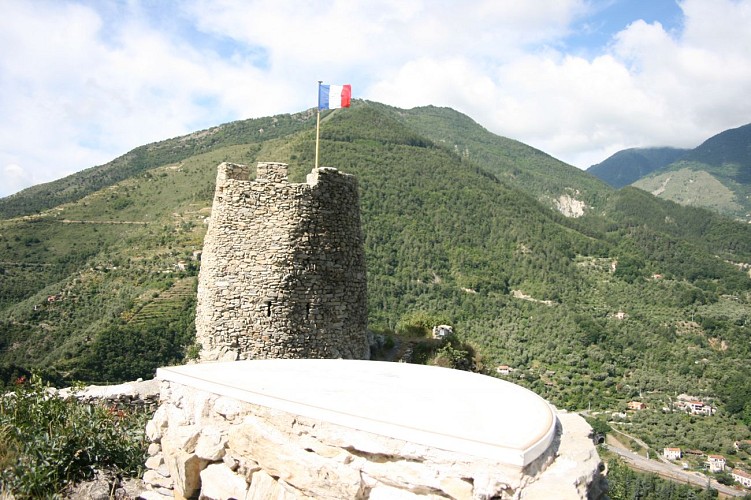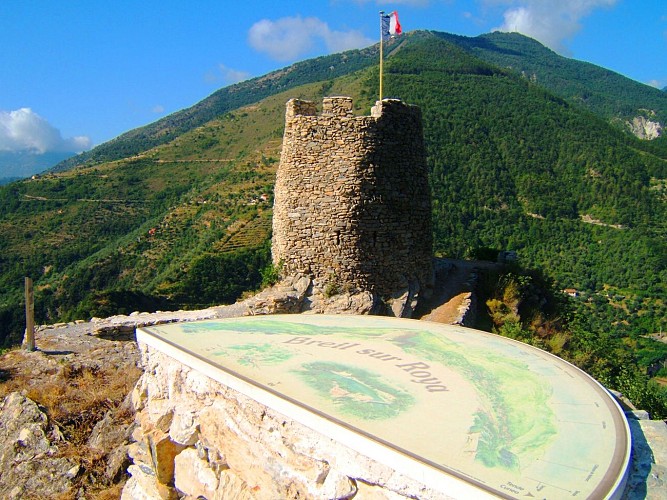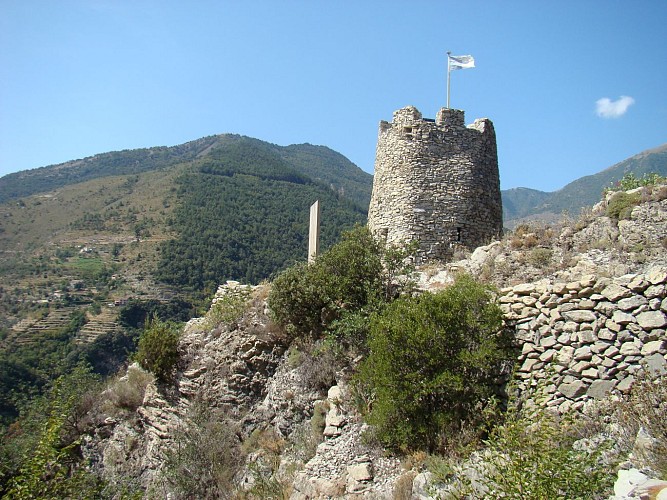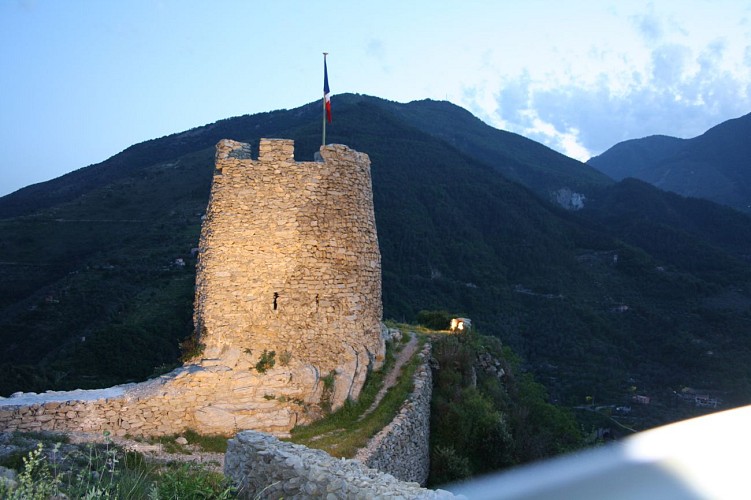 Cruella walking Cruella Tower
Average hike, accessible to all in/out. Path in the shade going up and in the sun going down. Panoramic view once you arrive at the Tour de la Cruella. Possibility to picnic on site, then return by the same (shorter) route, or by the south..

From the town hall, go up Boulevard Rouvier towards the Pont Supérieur. At the end of Boulevard Rouvier, turn right onto Rue Ciappera until you reach the parking lot on the left.
At the end of the parking lot, take the trail that goes up to the Cruella. To go down again, take the «Way of the Irish» and arrive at the Gate of Genoa and the Chapel of Saint Anthony the Hermit.
4 km

max. 445 m

min. 280 m

171 m

171 m

Altimetric profile
Starting point
Place Ciapera
06540 Breil-sur-Roya
Lat : 43.937254
Lng : 7.515739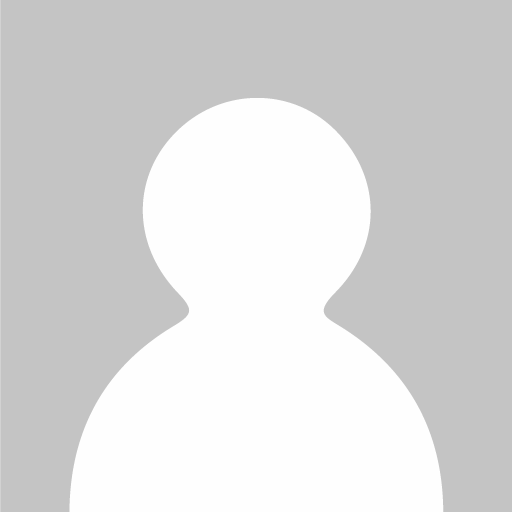 Ancient watchtower of La Cruella
This tower overlooking the locality bears the name of the birds of...Read more
Lat : 43.937485
Lng : 7.516452
600 m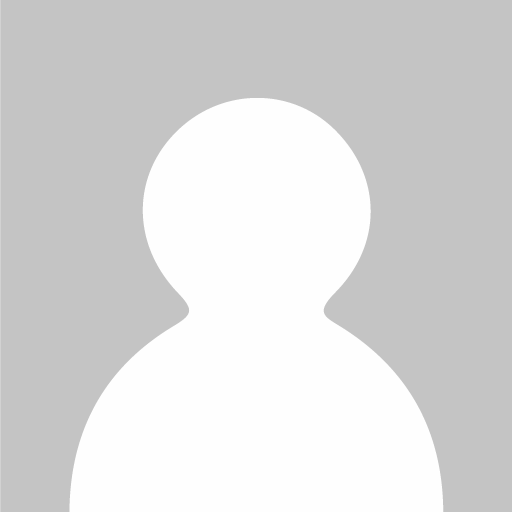 Genova door
Dating back to the Middle Ages, with the wall that led to it, it is...Read more
Lat : 43.936801
Lng : 7.516977
280 m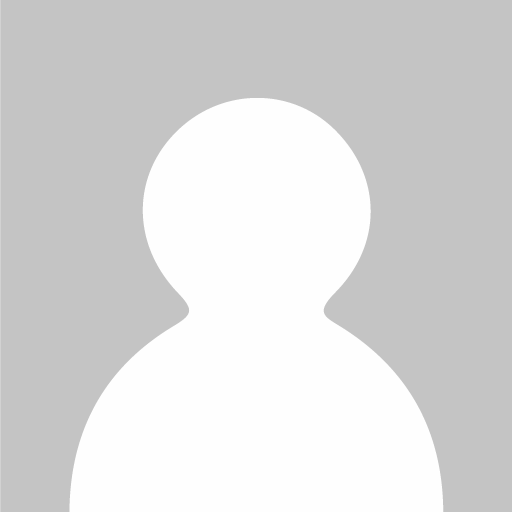 Chapel Saint-Antoine the Ermite
Chapel at the end of the village at the foot of olive groves. Opened...Read more
Lat : 43.936527
Lng : 7.516623
280 m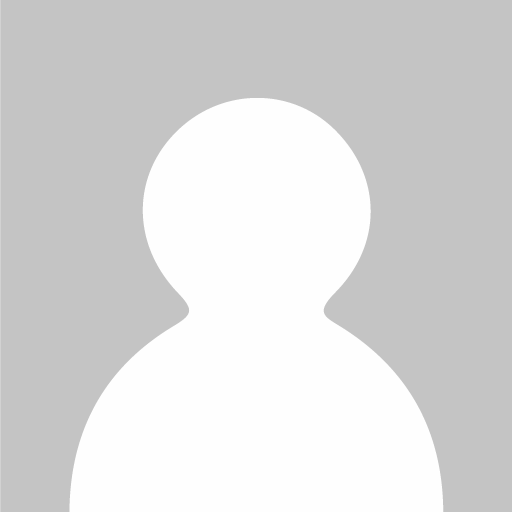 Natura 2000 : Bat sites of Breil-sur-Roya
Crossed by the cross-border Roya river, this site offers a wide range...Read more
Lat : 43.77626
Lng : 7.501315
0 m
4 informations complémentaires
Updated by
Office de Tourisme Menton, Riviera & Merveilles - 13/09/2022
https://www.menton-riviera-merveilles.fr/boutique/
Report a problem
Tricky passages
There is no protection at the Cruella Tower, so beware of children and people prone to vertigo. Go down very stony, provide very good walking shoes. Do not do with young children. Possibility to make the go/return instead of the loop in case of difficulties.
Open period
All year round.