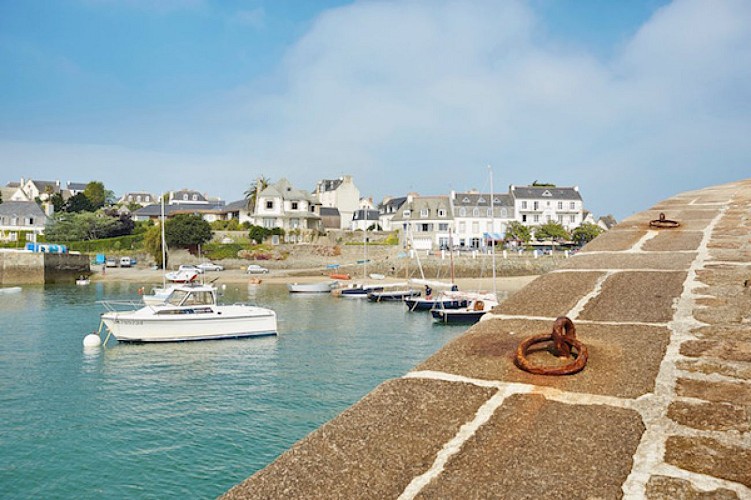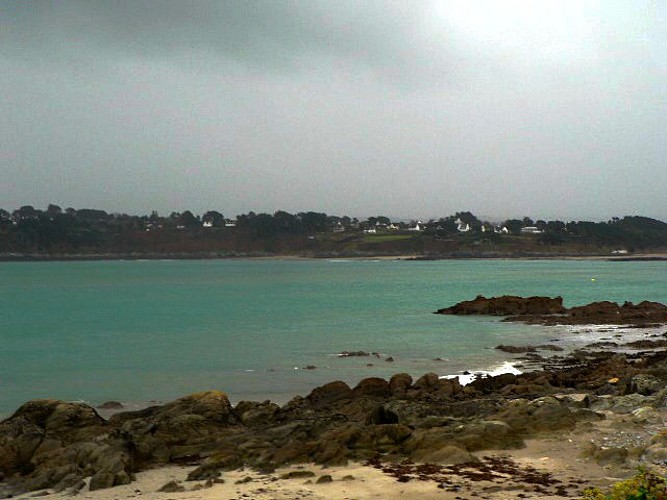 Entre terre et mer à Locquirec
From the car park at Porz ar Villiec beach, take the GR34 coastal path leading to the Pointe du Château. Follow the path around this coastal point (accessible to those of reduced mobility) and past the 'Hôtel de la plage', the 12th-century St-Jacques Church and then you'll reach the port. The pathway continues along the coast to the bottom of the bay. The second part of the circuit takes you through the countryside of Locquirec, before meeting the Moulin de la rive beach. Here, you pick up the coastal path once more (known as the Customs Officers' Trail) and head to the white sandy beaches, before climbing one last point to complete your walk.
13 km

max. 68 m

min. 1 m

389 m

-389 m

Altimetric profile
Lodgings nearby
Starting point
Locquirec
Lat : 48.670251
Lng : -3.647262
0 m

1
La Pointe du Château embrasse la baie de Lannion et vous offre un panorama à 280° entre la côte trégoroise et l'estuaire du Douron. Ancien site exploité pour les ardoises en pierre bleue de Locquirec, il est aujourd'hui aménagé pour la balade et accessible aux personnes à mobilité réduite.
Locquirec
Lat : 48.696498
Lng : -3.643835
0 m

2
L'île Blanche marque l'embouchure de la rivière du Douron, site Natura 2000. le Port de Toul an Héry y est abrité, salicornes et oiseaux migrateurs y trouvent l'environnement idéal pour se nourrir et se reproduire.
Locquirec
Lat : 48.6730042
Lng : -3.6405622
0 m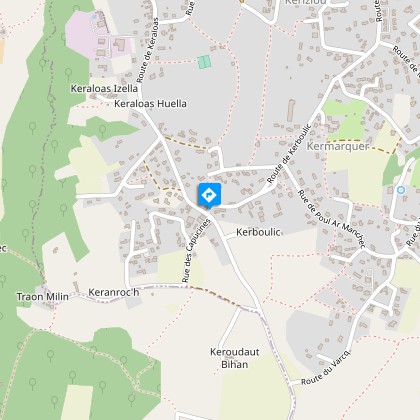 3
le lieu-dit de Kerboulic abrite un ensemble architectural typique de hameaux trégorois bâtis autour de ferme. Sortez un peu du tracé pour admirer ces belles batisses.
Locquirec
Lat : 48.6781821
Lng : -3.6665052
0 m

4
La plage du Moulin de la Rive, vous permet de rattraper le sentier des Douaniers (GR34), grimpez à droite au dessus du moulin pour suivre la falaise jusqu'à votre point de départ.
Locquirec
Lat : 48.6869451
Lng : -3.6762462
0 m