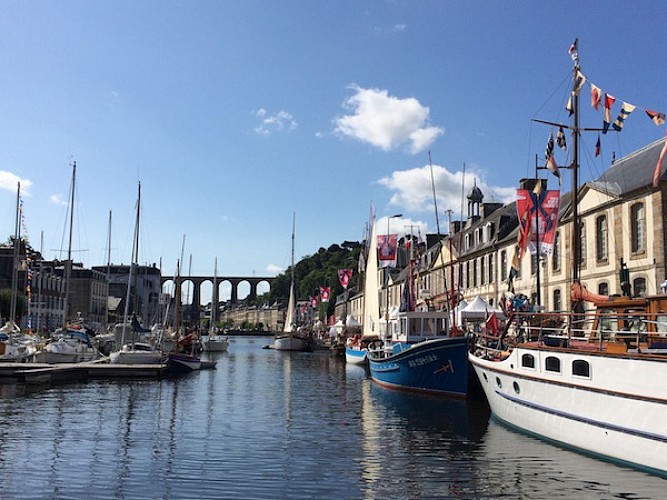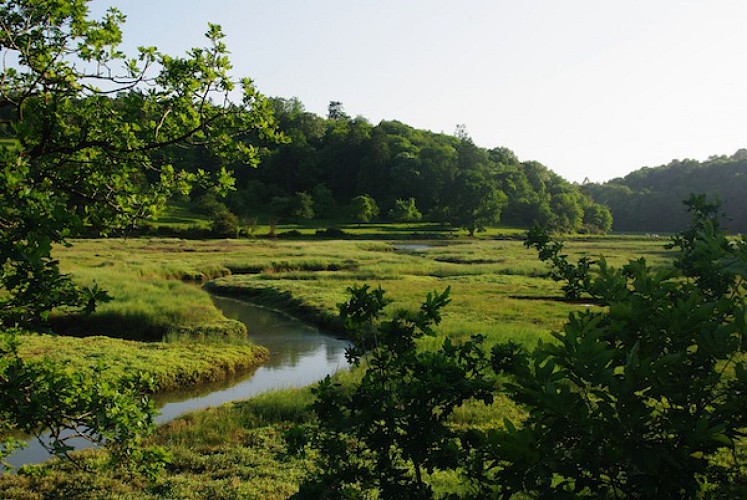 La Vallée de la Pennélé - Morlaix
Starting in Morlaix's port, begin your walk by strolling on the docks and discovering the "Manufacture des tabacs". Then, the trail takes you on the heights of Porz an trez, and across the wooden valley of Pennélé, important place of Morlaix's history. This lap come to Morlaix's river by the old monastery of "St François", and its gothic chapel, from the XVIth century. Then, you'll take an old track projecting over the river, and coming back to the port. This trail is available in the FFRandonnee's topoguide "Le pays de Morlaix à pied" (ref. 298).
39 km

max. 0 m

min. 0 m

0 m

0 m

Altimetric profile
Lodgings nearby
Starting point
1-5 Voie d'Accès au Port
29600 Saint-Martin-des-Champs
Lat : 48.584896302293
Lng : -3.8419986459784
0 m

1
Au port de Morlaix, découvrez l'ancienne manufacture des tabacs, et au bout des quais, au départ de l'office de tourisme, retrouvez le circuit des Venelles pour une découverte singulière du Morlaix médiéval.
Morlaix
Lat : 48.5850393
Lng : -3.8361811
0 m

2
Au bout de 6 km, vous entrez dans la vallée de la Pennélé. Cette rivière que vous franchissez, rejoint la rivière de Morlaix après la butte du Chateau de Pennélé.
Taule
Lat : 48.5973585
Lng : -3.8729381
0 m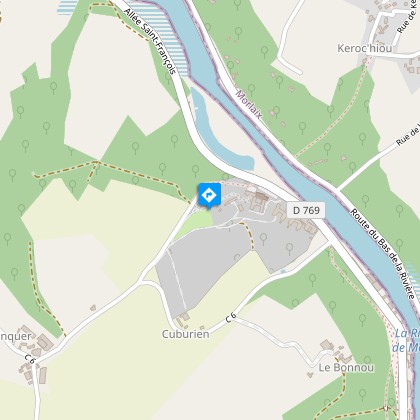 3
Cette chapelle surplombe la rivière de Morlaix, et le Monastère des Augustines : ancien couvent de Saint-François de Cuburien, fondé au 15e siècle. Ces édifices sont toujours occupés par les sœurs Augustines.
Saint-martin-des-champs
Lat : 48.6005549
Lng : -3.849796
0 m