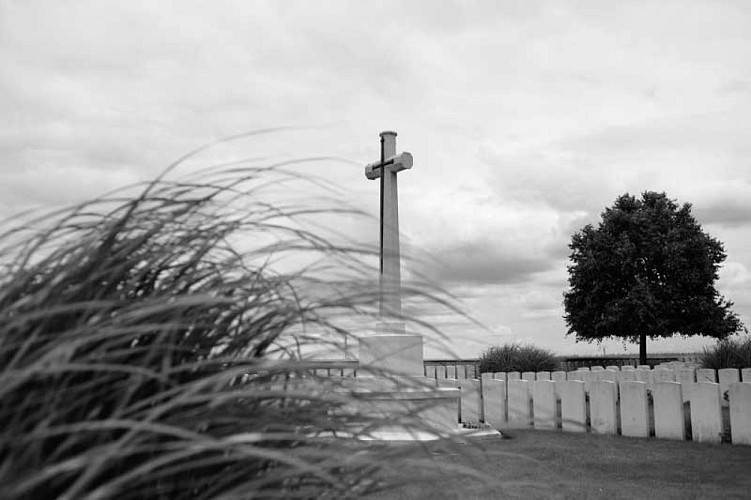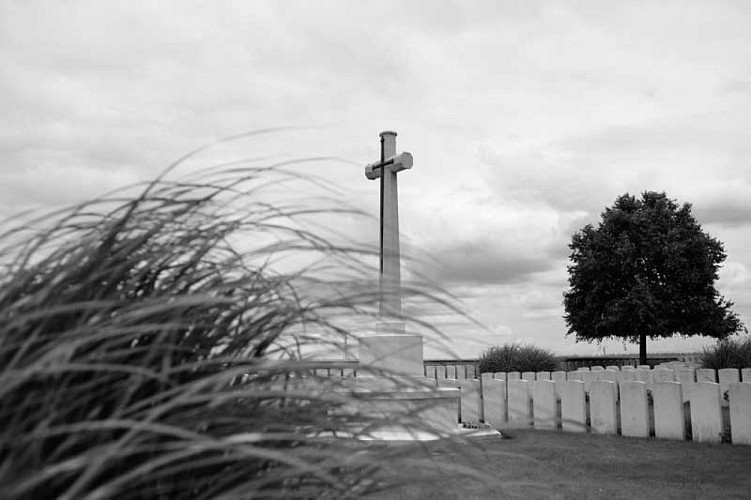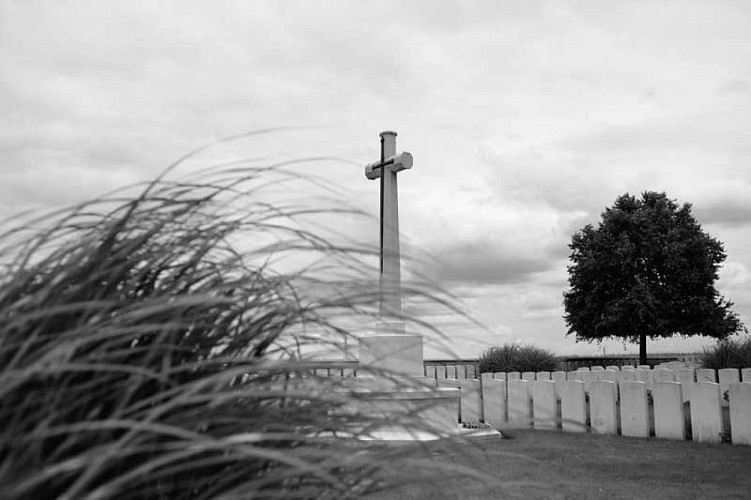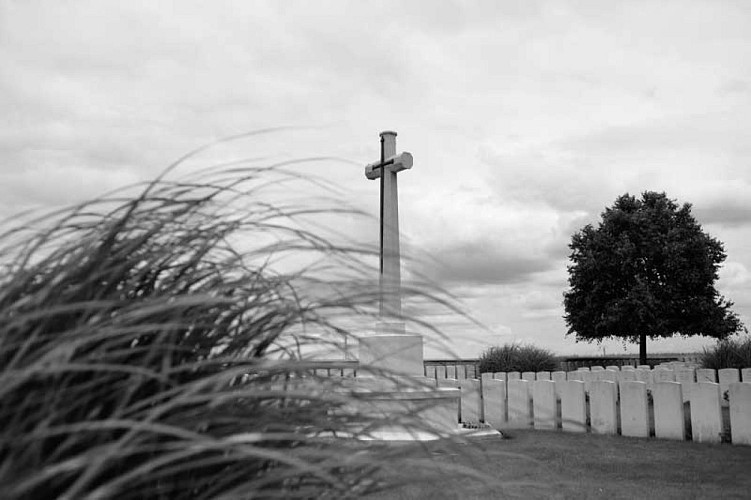 The Battle of Le Cateau (26th August 1914).
Following the defeat at Mons, the British Expeditionary Force continued its retreat and forced march towards France. At Le Cateau, one general decided to disobey orders and stand and face the German forces. What would be the consequences of this decision?
19 km

max. 138 m

min. 91 m

274 m

-274 m

Altimetric profile
Lodgings nearby
Starting point
2 Rue Gambetta
59360 Le Cateau-Cambrésis
Lat : 50.10547
Lng : 3.54251
0 m

1
The capture of Le Cateau on the 26th August according to eyewitness accounts.
2-12 D643 59360 Le cateau-cambresis
Lat : 50.1055
Lng : 3.54251
0 m

2
An international cemetery at the heart of the battlefield.
D932 59360 Le cateau-cambresis
Lat : 50.1107
Lng : 3.52718
0 m

3
Rather surprisingly, there are some recumbent headstones in the cemetery of a lace-making town that was plundered during the German occupation
16 Rue du Cateau 59540 Caudry
Lat : 50.1248
Lng : 3.41466
0 m

4
The grave of the first Australian soldier who died in the Great War and who is buried next to his mother
39 Rue de Cambrai 59191 Ligny-en-cambresis
Lat : 50.0994
Lng : 3.37254
0 m

5
A monument to a priest who died a martyr's death, a victim of the barbarity of war
8 Rue de l'Abbé Saint-Aubert 59191 Haucourt-en-cambresis
Lat : 50.1048
Lng : 3.34008
0 m