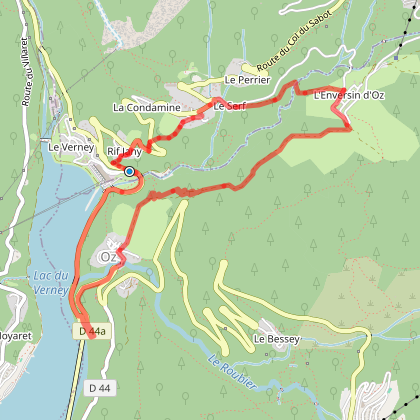 The starting point for this walk is the Barrage du Verney hydroelectric power plant, which was instrumental in the development of Vaujany and Oz en Oisans as ski resorts. This is an easy walk overlooking the Eau d'Olle valley with its crystal-clear lake. The shady footpath winds its way through the typical hamlets and villages of the communes of Vaujany and Oz en Oisans.

Practical Informations
Starting point:  Vaujany (Le Verney)
Duration there/back: 2 h 50


To see
Along the way:
The EDF Hydrélec Museum
• The Chapel in Pourchery
• The remains of a watermill
• The Barrage du Verney is capable of storing 15 million m3 of water and forms the lower reservoir of the Grand'Maison hydroelectric facility

Nearby:
• In Vaujany:
La Maison de la Faune (fauna museum)
The Espace Patrimoine (exhibition of village life), the Lakes plateau accessible by cable car
• At Le Rivier d'Allemont:
La Maison du Bouquetin (The Ibex House), Espace York Mallory (museum dedicated to commemorating Sir Trafford Leigh-Mallory) and the Rivier d'Allemont Farm.
• In Allemont:
3 P'tits Points (dressmaker and member of the Route des Savoir-Faire de l'Oisans) and the Ferme des Bisons de l'Oisans at Rochetaillée.
7.2 km

max. 1098 m

min. 782 m

479 m

-468 m
Starting point

38114 Vaujany
Lat : 45.1456
Lng : 6.05351
0 m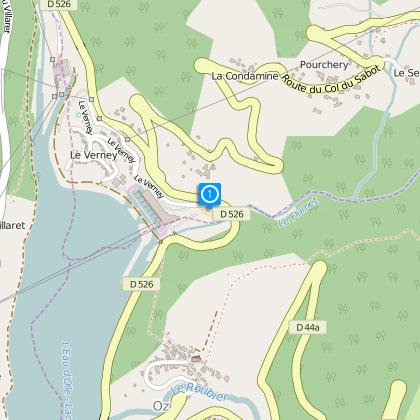 1
Park your car at the Hydrelec museum, immediately left at the hydroelectric plant.
D526 38114 Vaujany
Lat : 45.1455
Lng : 6.05342
0 m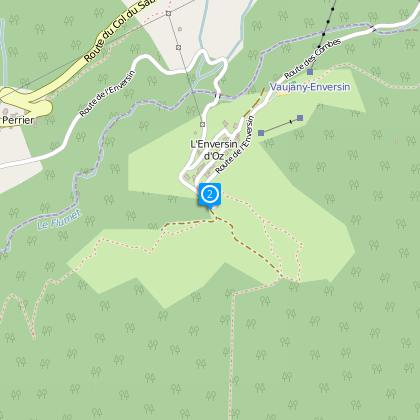 2
From Enversin you can return the same way or make a loop through Oz village (about the same time of descent).
Hameau de l'Enversin 38114 Oz
Lat : 45.1485
Lng : 6.0721
0 m