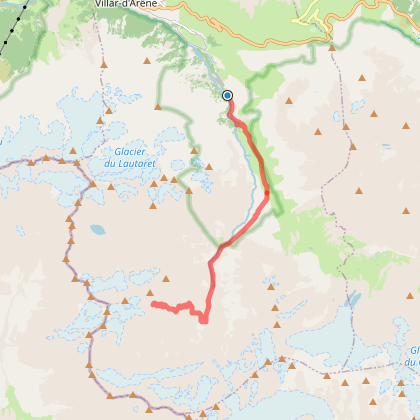 The path starts below the hamlet of Le Pied du Col, where you have to take the paved road (not cleared in winter) that starts after the gite called Le Pas de l'Ane, the car park being at the bottom of the valley. The path starts off on the famous path GR 54 (Tour de l'Oisans), and then quickly forks off to the right towards the Plan de Valfourche. The place is wonderful, almost flat, where the Romanche river draws long meanderings along which it is good to lie in the grass, contemplating Les Agneaux away. Ignoring the right-hand fork for Le Pavé, the path passes near the springs of the Romanche then it quickly climbs to the
right in the bends, where cables will help you in difficult passages. A few hundred meters in altitude further will allow you to reach the refuge, located downstream from the upper Glacier des Agneaux. In winter, access on skis is slightly different: once arrived near the source of La Romanche, the road continues to the end of the valley via the Glacier de la Plate des Agneaux, before forking right towards the Col de Casse Déserte. You will have to go over the Col des Neiges to the right, before redescending to the refuge.

Altitude: 3 169 m
IGN map n° 3436 ET
Path OBP n° 400, 402, 403

From the hut :

Mountaineering and ski touring
--La Grande Ruine (3765m – PD)
--Stage of the Tour de la Meije (ski touring).

Climbing
--Roche Méane (3711m)
--The East Arête of La Grande Ruine
--Pic Bourcet and Tour Choisy (3712m)
11 km

max. 3187 m

min. 1735 m

1575 m

-122 m
Starting point

05480 Villar-d'arene
Lat : 45.0197
Lng : 6.37114
0 m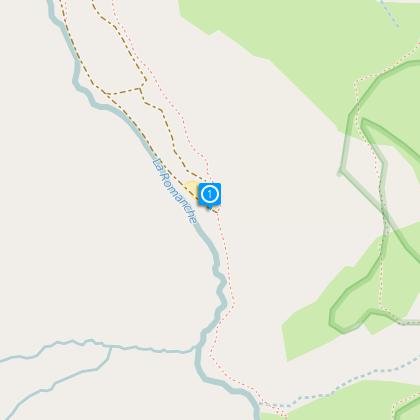 1
Park your car after "Pied du Col", at the end of the paved track.
Follow the GR 54 to the refuge of the Alpe de Villar d'Arene.
La Palun 05480 Villar-d'arene
Lat : 45.0197
Lng : 6.37114
0 m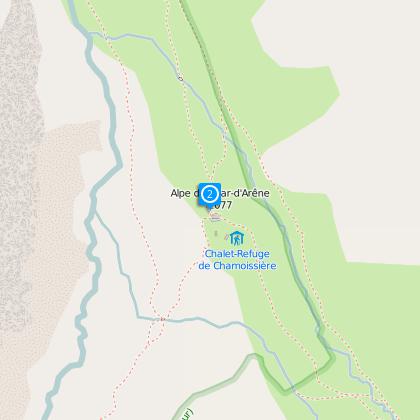 2
From the hut, follow the path up to the valley on the right, towards Valfourche Plan.
L'Alp 05480 Villar-d'arene
Lat : 44.9964
Lng : 6.38422
0 m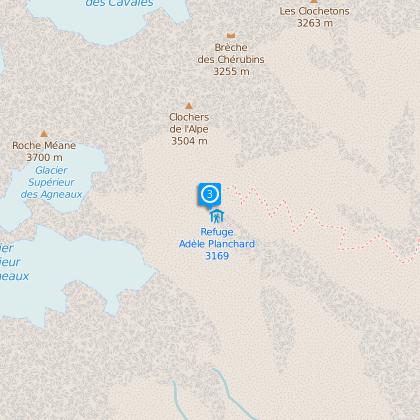 3
After several hours of walk to reach the refuge, hikers will be more than rewarded by the unrestricted view over the Barre des Ecrins.
La Plate des Agneaux 05480 Villar-d'arene
Lat : 44.9691
Lng : 6.34486
0 m