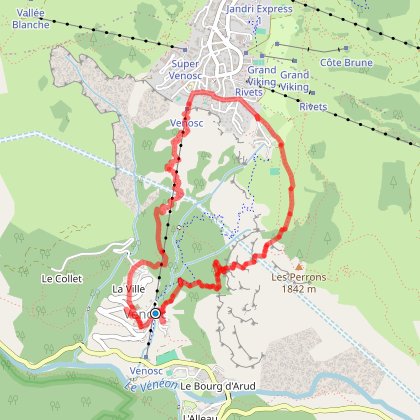 An ideal rock face for an enjoyable day out. This climb features some fine airy passages above the roofs of Venosc and opposite the sparkling Muzelle glacier.

Technical informations :
Time : 5h with walking approach (45 min) and walk back (1h)
Difficulty : D
Start : 1220 m
Heigh gain : 500 m
Orientation : south/west
Period : may > october
Guides, maps : IGN top 25, 3336 ET, Les 2 Alpes.
Les via ferrata autour de Grenoble et Briançon, éditions Glénat.
Toutes les via ferrata de France, éditions Libris.

The route is long but is of no particular difficulty. The large grassy ledges give you the chance to enjoy a relaxed view of the breathtaking Véneon valley. From the meadow at the top, you can walk to Les 2 Alpes in 15 minutes, and then either follow the footpath back down to Venosc (which leads off from the Venosc cable car), or take the cable car.

Cultural informations :
Venosc and the Oisans peddlars Venosc, capital of peddlers… This part of Oisans used to be snow bound for months on end, so the inhabitants turned to peddling to support their families, although a longing for adventure could also explain why the Oisans peasants
were so attracted to the life of a travelling salesman.
After the autumn harvest, they set off from Venosc, with their packs on their backs, for other regions of France or abroad to sell their wares. They came back in May, pockets
filled with money and full of eagerly awaited tales of the outside world. The herbalists carried a sort of wicker cupboard, the drawers and shelves laden with mountain plants with medicinal virtues. They added pharmaceutical preparations and acted as healers, doctors
and even tooth pullers. The bestknown peddlers were the florists, often from Venosc, who
offered the rarest and strangest (sometimes imaginary) flower seeds. Many found their
fortune abroad. Peddling in this old fashioned way disappeared for good in the 1960s.
6.1 km

max. 1699 m

min. 1002 m

941 m

-943 m

Altimetric profile
Starting point
Le Sellier
38520 Venosc
Lat : 44.9902
Lng : 6.11699
0 m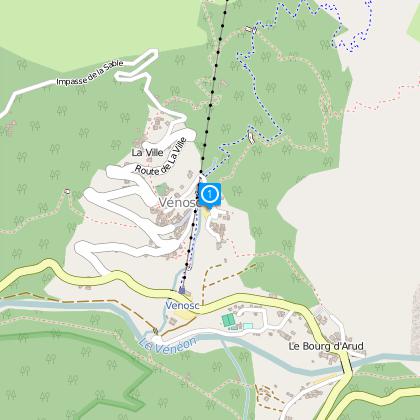 1
Park in the parking lot "The Sellier." Follow the signs indicating the start of the path for the via ferrata. Quite steep but with nice views of the valley Vénéon.
Le Sellier 38520 Venosc
0 m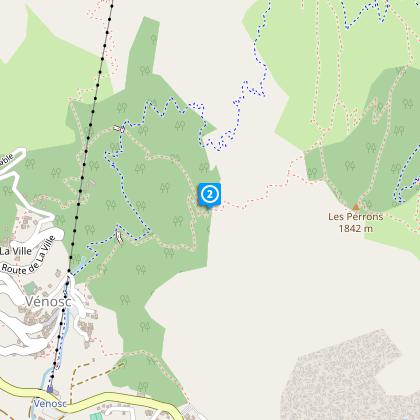 2
You are at the foot of the via ferrata : good ascent!
650 La ville 38520 Venosc
0 m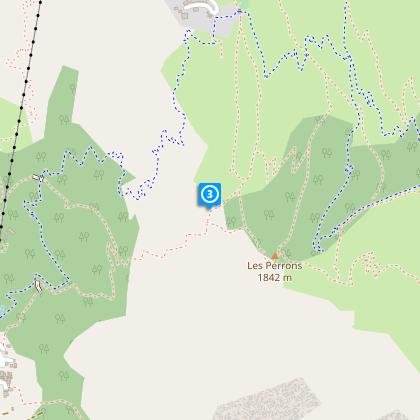 3
Follow the path towards Les 2 Alpes. Through the station on the left to reach the Venosc gondola.
650 La ville 38520 Venosc
Lat : 44.9945
Lng : 6.1264
0 m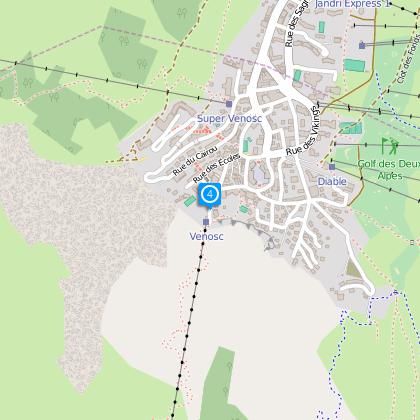 4
You can go down the path that goes under the gondola, steep, or take the gondola!
8-10 Rue Sainte-Luce 38520 Venosc
0 m