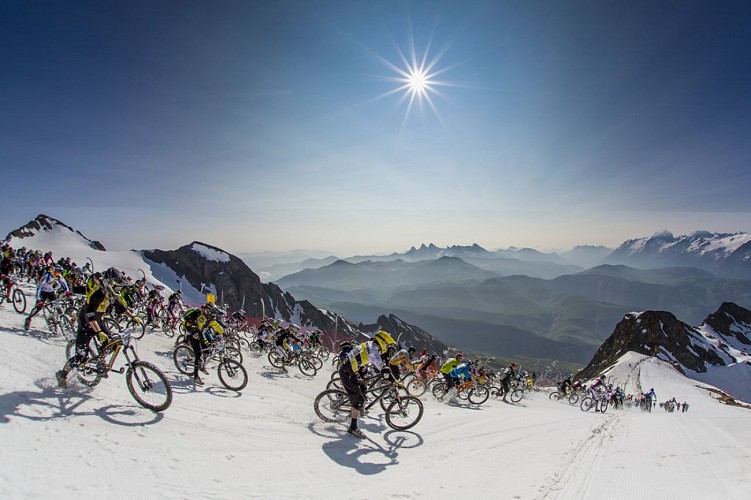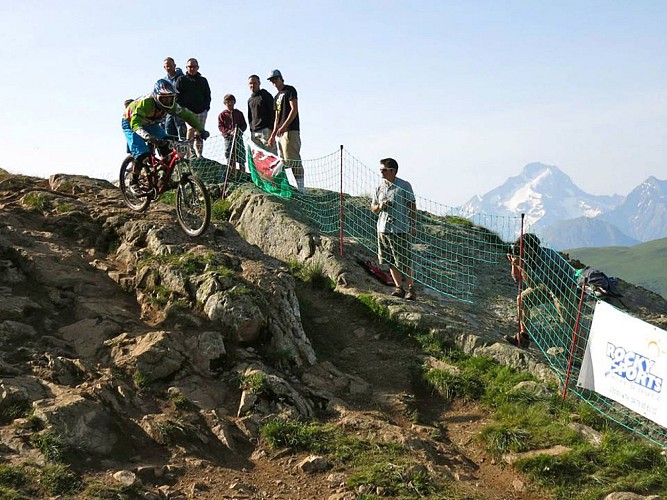 La descente marathon de l'Alpe d'Huez (n°26 VTT)
Enduro with a height loss of almost 3000 m! Start from Sarenne glacier in rocky, mineral environment, before reaching the cairn and riding down through grassland until Alpe d'Huez. Then route snakes into the forest, becoming fast, technical and athletic.
This route follows the trail of the famous Mégavalanche and can only be ridden when the ski lifts are in operation.

Itinerary : Enduro
Departure : Téléphérique du Pic Blanc 3330 m.
Arrival : Allemont village 720 m.
Total height gain : 200 m.
Total height loss : 2610 m.
Map : Top 25 Bourg d'Oisans et l'Alpe d'Huez 3335 ET
Technique : 4
Endurance : 2
All the ingredients required for a great MTB ride. From the top of the Pic Blanc, set off along the glacier. Go through the tunnel and ride along the flat section of the glacier to the Herpie ski lift. Just above, take a wide stony path. The Sentier de la Cristallière path then takes you on a long, quite technical, traverse. Once at the cairn, you switch to the resort side of the valley and ride through the grassland above the resort to the Col de Poutran. Go up to the Chemin de Sardonne track and carry on to the valley, following the many signposts. Cross the iron footbridge over the Eau d'Olle River. Take the right-hand track to the swimming pool, where your shuttle will be waiting for you. Take care, don't overestimate your level and check the weather forecast. Your bike must be in tiptop condition.
20 km

max. 3313 m

min. 722 m

2610 m

0 m

Altimetric profile
Starting point
Pic Blanc
38750 Le freney-d'oisans
Lat : 45.125
Lng : 6.12775
0 m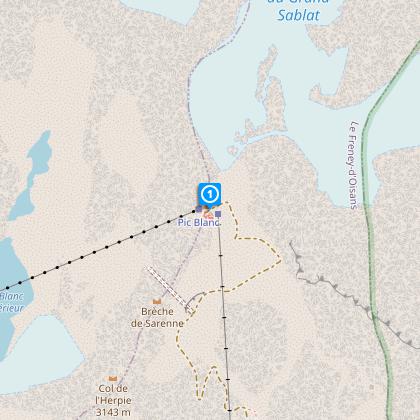 1
Departure of the race.
Carrelet et au Creux 38114 Le freney-d'oisans
Lat : 45.125
Lng : 6.12775
0 m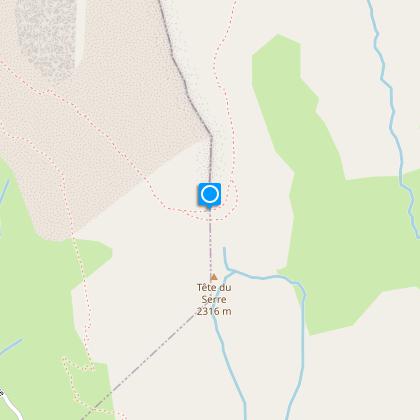 2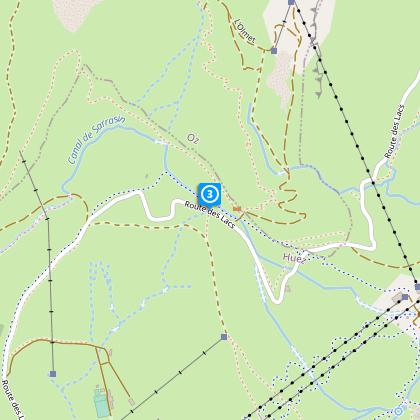 3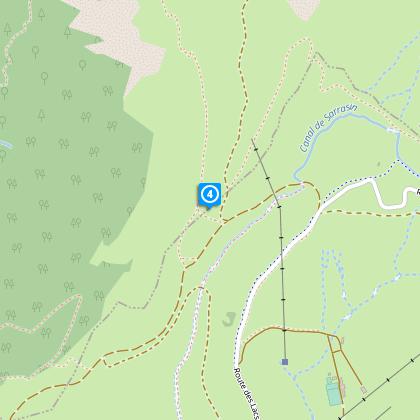 4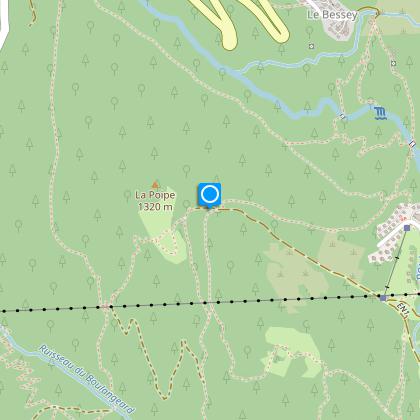 5
4 informations complémentaires
Open period
From 01/06 to 31/10 : open daily.