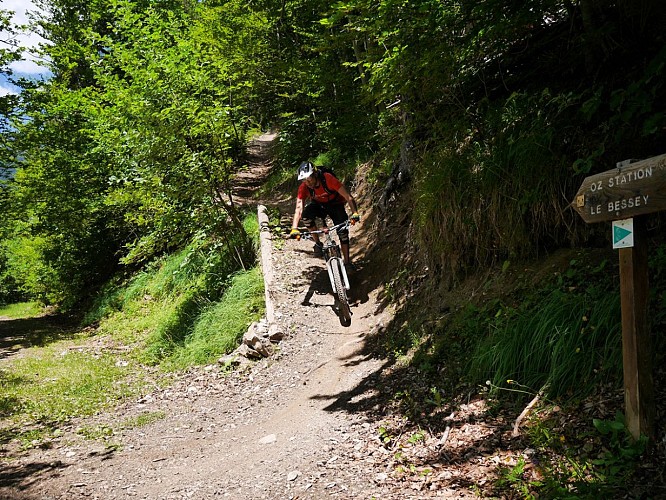 A "special enduro" ride, this route starts in pastureland and ends at Allemont at the Lac du Verney (1350 m of height loss). Although not very technical, it can be very fast for experienced riders and good practice for the less experienced.

Route in the "MTB in Oisans" guide (Oisans Tourisme)

Departure: Alpe d'Huez 1850 m
Arrival: Bourg d'Oisans 720 m
Time: 2 hours
Distance: 19 km
Highest point: 1995 m
Lowest point: 712 m
Total ascent: +220 m
Total descent: -1350 m
Technique: 3/4
Endurance: 2/4

Map: Top 25 Bourg d'Oisans et l'Alpe d'Huez 3335 ET

ROUTE
Starting at the "Rond Point des Pistes" roundabout in Alpe d'Huez, follow the Route des Lacs road up to the Col du Poutran. At La Fontaine du Poutran, take the track on the left (signposted "EN3") to the model aeroplane site.
Once at the Crête de la Sure (1995 m), you are at the highest point of the route. The path goes down to the right, crossing pastureland before passing under avalanche shelters and then winding its way along the edge of a forest. This section can be very fast for skillful riders and is a good exercise for those with less experience. The section to the avalanche shelters is part of the Megavalanche route.
Lower down, the path suddenly becomes calmer and you arrive at the Sardonne/Oz junction. Leave the Sardonne path to your left and carry straight on towards Oz. This is a small, transverse path that then turns into an off-road vehicle track. Stay on this track for just under 1 km until you get to a right-hand bend. At this bend, follow the path going off to the left towards "Pré Raynaud". This section, which is also part of the Megavalanche, is quite fast and technical.
After this somewhat intense section, you arrive on an off-road vehicle track. Carry on down it, past the hairpin bend and just 10 m further on, the Chemin du Boulangeard goes off to the right (signposted "EN 4"). You are now getting to the serious part, with technical switchbacks and some fine banked bends that follow one after the other until you reach the road leading to Le Boulangeard.
Once on the road, turn right for 100m and then take the first path down on the left. After a few bends and some wooden steps, you join the road to Allemont and the Lac du Verney. Carry straight on to Bourg d'Oisans via le Raffour and then the track alongside the Romanche River.

Or else, in the summer, cross over the dam to Allemont to take the free shuttle bus up to Oz, but remember that you need a ticket to take the cable car up to Alpe d'Huez. In any case, the shuttle bus goes sufficiently high to do the Boulangeard section again [EN 4]
19 km

max. 2001 m

min. 711 m

220 m

1350 m

Altimetric profile

Accessibility
Starting point
621 Avenue du Rif Nel
38114 Oz-en-Oisans
Lat : 45.0958
Lng : 6.07041
0 m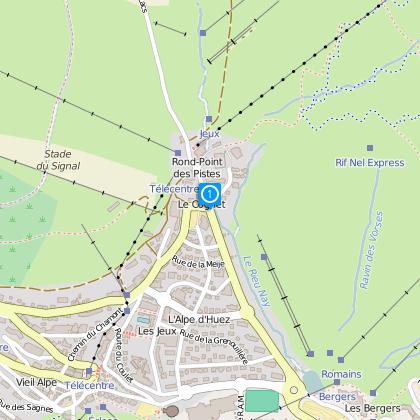 1
Once out of the cable car, take the Chemin des Alpages towards the Col de Poutran.
Or ride on the road to the intersection of the track.

621 Avenue du Rif Nel 38750 Huez
Lat : 45.0957
Lng : 6.07042
0 m

Village d'Allemond
The history of Allemond has been marked by the mining industry and...Read more
38114 Allemond
Lat : 45.1322
Lng : 6.04061
0 m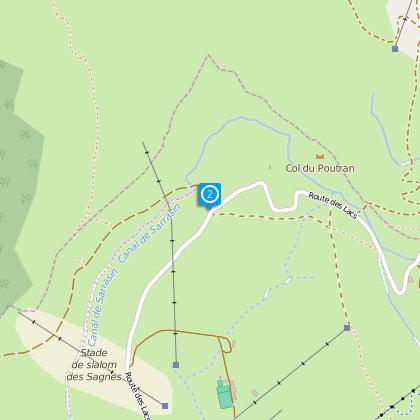 2
Take the track on the left to the aeromodelism space (follow the path to not disturb).
Route des Lacs 38750 Huez
Lat : 45.1081
Lng : 6.07031
0 m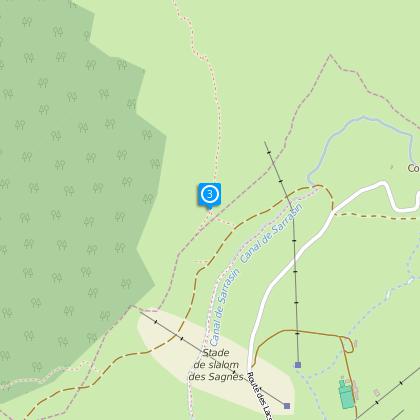 3
Continue along the path on the right and cross the pastures to reach the start of the forest Sardonne. Beautiful descent.
Route des Lacs 38750 Oz
Lat : 45.1081
Lng : 6.06506
0 m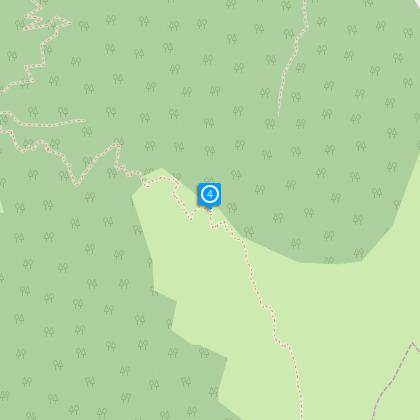 4
Continuer à descendre le chemin à gauche. Laisser la piste de "La Racine carrée" par laquelle passe la Megavalanche.
Unnamed Road 38114 Oz
Lat : 45.1168
Lng : 6.06152
0 m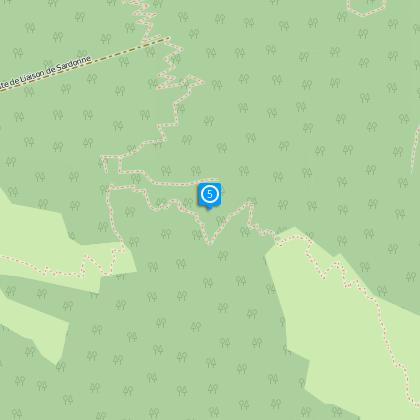 5
Turn right towards Oz (resort).
Hameau de Sardonne 38114 Oz
Lat : 45.1186
Lng : 6.05584
0 m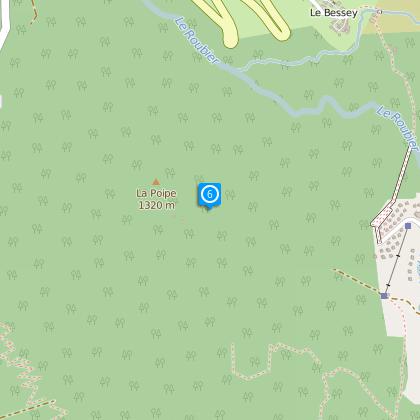 6
Take on the left towards Pré Raynaud.
D44A 38114 Oz
Lat : 45.1296
Lng : 6.06078
0 m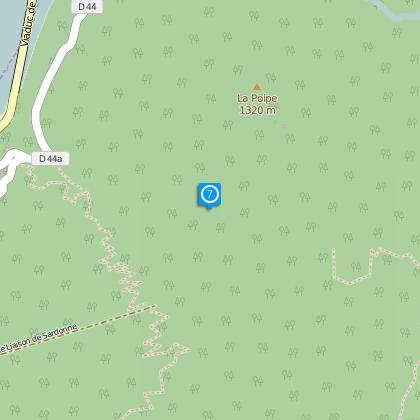 7
Take the track on the right, pass the pin and catch the small path on the right that dips down into the forest in a series of switchbacks towards Le Boulangeard.
Unnamed Road 38114 Oz
Lat : 45.1267
Lng : 6.05643
0 m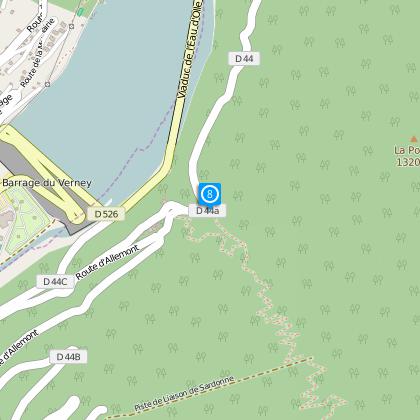 8
Once on the road, turn right for 100m and then take the first path down on the left.
After a few switchbacks and a wooden staircase, you get back onto the Allemont and Lac du Verney road.
Cross over to the other side of the lake to cycle back to the swimming pool in Allemont.
D44 38114 Oz
Lat : 45.1283
Lng : 6.04968
0 m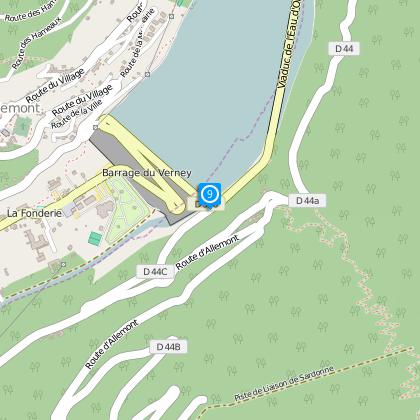 9
Continuez tout droit pour rejoindre Bourg d'Oisans via le Raffour puis la piste longeant la Romanche.
Ou bien, durant la période estivale, traversez le barrage pour vous rendre à Allemont afin de prendre la navette gratuite qui vous remontera gratuitement jusqu'à Oz Station. Attention : un forfait sera nécessaire pour retourner à l'Alpe d'huez. En tous cas, la navette vous remonte suffisamment haut pour refaire la portion du Boulangeard [EN 4] ;o)

D44C 38114 Oz
Lat : 45.128
Lng : 6.04542
0 m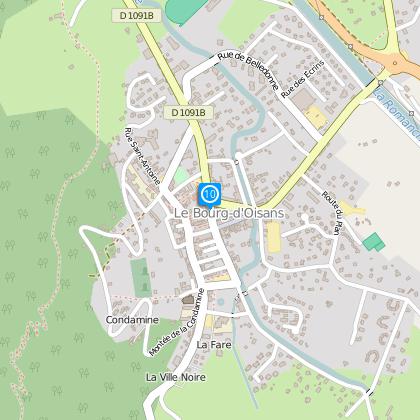 10
17-19 Avenue de la République 38520 Le bourg-d'oisans
Lat : 45.0548
Lng : 6.02986
0 m
5 informations complémentaires
Open period
From 01/06 to 31/10 : open daily.
Updated by
Oisans Tourisme - 24/09/2019

Tips
In July and August, a free shuttle bus operates between Bourg d'Oisans and Oz-en Oisans. Ask the tourist office for the timetable.