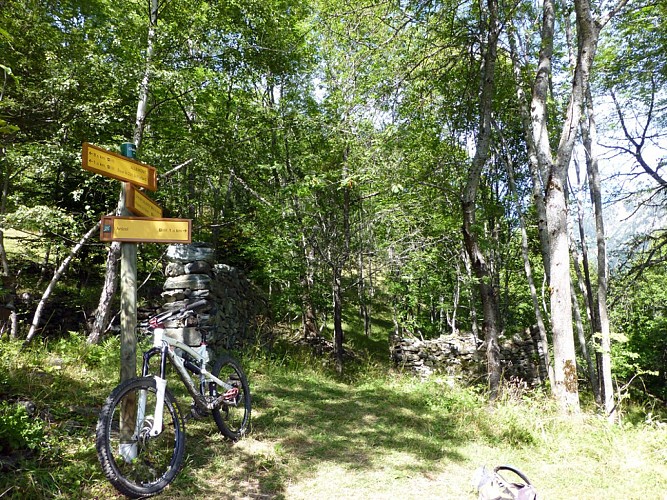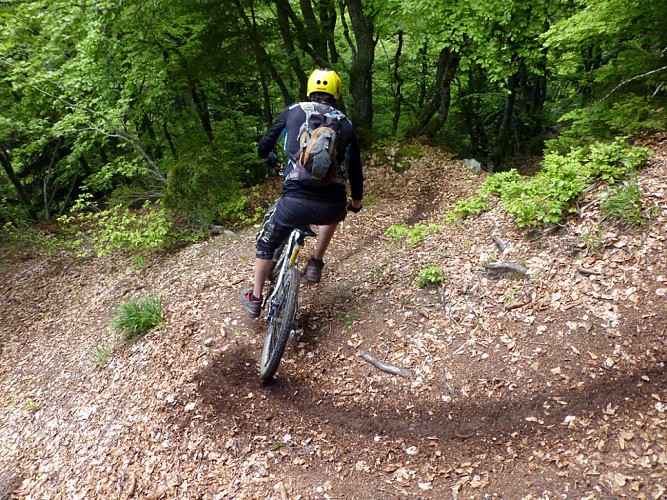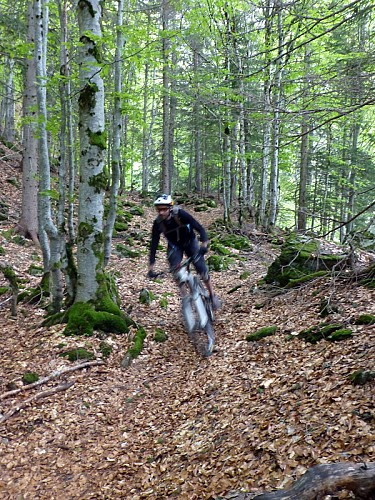 The Rivier d'Allement loop
This route goes through the heart of the Eau d'Olle valley. It's a steep climb up to Le Rivier-d'Allemont, but the lovely, fun descent down to le Molard, with its many switchbacks, more than makes up for it.

Route in the "MTB in Oisans" guide (Oisans Tourisme)

Departure/Arrival (loop): Articol 1000 m
Length: 3 hours
Distance: 13 km
Highest point: 1494 m
Lowest point: 981 m
Total height gain: +610 m
Total height loss : -610 m

Technique: 3/4
Endurance: 3/4

Map: Top 25 Bourg d'Oisans et l'Alpe d'Huez 3335 ET

ROUTE
Ride down the narrow road to Articol-le-Bas. Once at the bottom, take a path with several sharp climbs and join up with a narrow and very steep road leading up to Le Rivier d'Allemont.
You can also reach Le Rivier by following the D526 road (less bucolic, but shorter).
Once in Le Rivier, follow the signs for La Chapelle and join the wide. The track ends with a wooden bridge over the mountain stream. The path continues, not as fast and even quite steep, but still fun to ride. You arrive at a first junction (the ruins of Le Gay), from where you carry straight on to the next bridge. Shortly afterwards, the path becomes steeper and you'll need to push your bike for around 15 mins. up to the place known as "Sous le Clot du Molard".
The best part of the ride starts here, when you ride back down towards "Le Molard" through woodland on a magnificent single track with sharp "made in Oisans" switchbacks. At the bottom, the path splits… It's best to take the right-hand path, but both end up on the road leading to Le Molard.
Once on the road, turn left onto the Le Rivier d'Allemont road and ride up 250m back to Articol.

ALTERNATIVE: the descent to Articol
Or how to shorten the route, but still enjoy a lovely descent...
From the ruins of Le Gay (1322 m), turn left towards Articol. A magnificent 1 km singletrack with lovely switchbacks for sliding, winds its way down to the D526 road to Articol. Once back at the road, turn right for 100 m to get back to the car.
13 km

max. 1498 m

min. 972 m

610 m

610 m

Altimetric profile

Accessibility
Starting point
270 Vierge d'Articol
38114 Allemont
Lat : 45.1772
Lng : 6.03647
0 m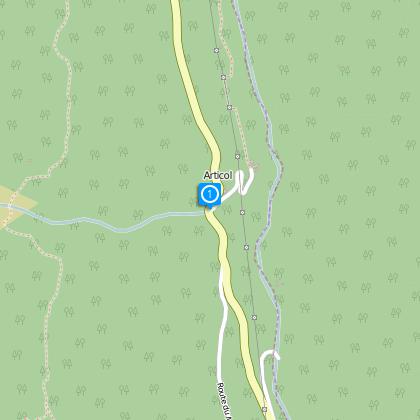 1
Se garer à Articol. Il y a un petit parking de 3 places sur le bord de la route ou alors vous pouvez descendre pour vous garer dans le hameau.
65 Vierge d'Articol 38114 Allemond
Lat : 45.1772
Lng : 6.03634
0 m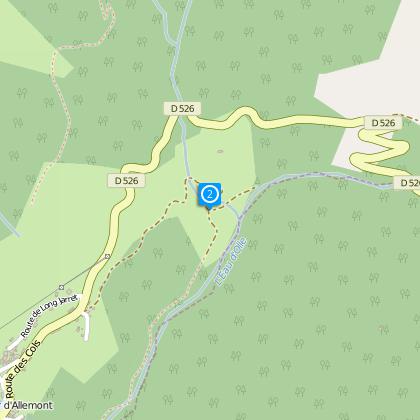 2
Arrivé sur la route, une sévère grimpette vous attend jusqu'au Rivier.
890-916 Route des Sagnes 38114 Allemond
Lat : 45.2082
Lng : 6.04892
0 m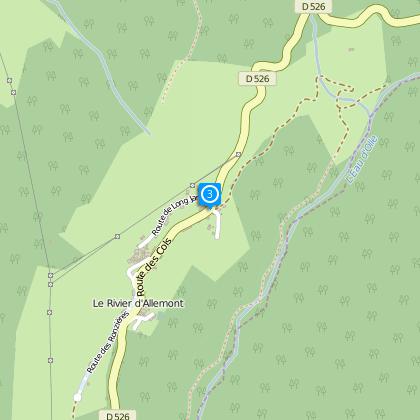 3
From Le Rivier d'Allemont, go downhill, turning almost immediately right towards La Chapelle.
795 Hameau du Rivier Nord 38114 Allemond
Lat : 45.2051
Lng : 6.0433
0 m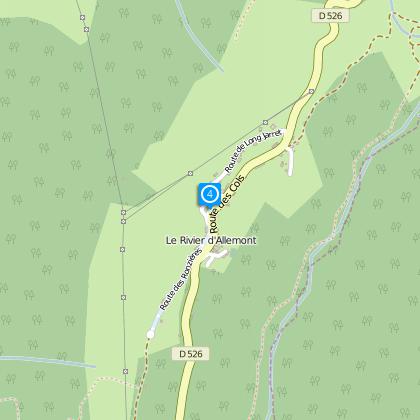 4
After a kilometre on the tarmac, join the wide, fast GR 549.
1-63 Route des Ronzières 38114 Allemond
Lat : 45.2032
Lng : 6.04016
0 m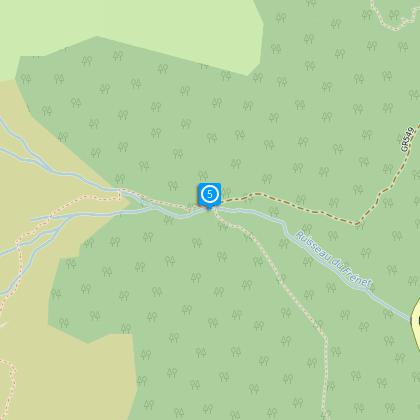 5
Passer le torrent du Fénet par la passerelle.
Route du Ruisseau Frenet 38114 Allemond
Lat : 45.1904
Lng : 6.02501
0 m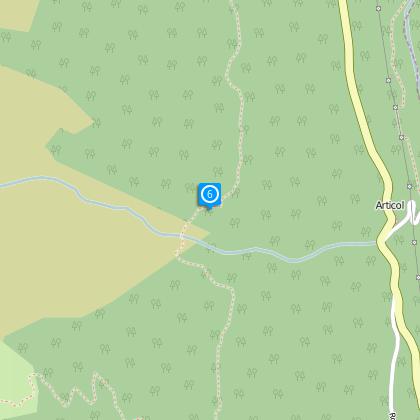 6
Take on the right path to continue the route towards Le Mollard.

Alternative route :
For a shorter route (if you park at Articol), join "Articol" on a magnificent singletrack in the woods with a series of tight "Made in Oisans" switchbacks.
75-130 Vierge d'Articol 38114 Allemond
Lat : 45.1781
Lng : 6.02896
0 m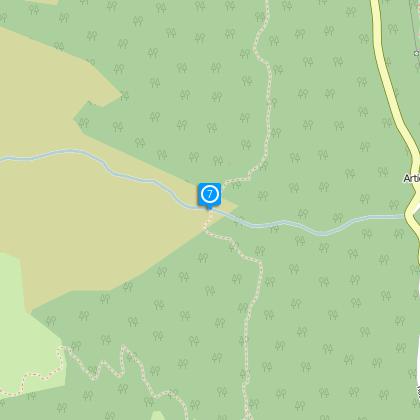 7
Après la passerelle, le sentier continue, moins roulant et devient même assez raide. Pousser le vélo pendant 15 min jusqu'en haut.
65 Vierge d'Articol 38114 Allemond
Lat : 45.1773
Lng : 6.02774
0 m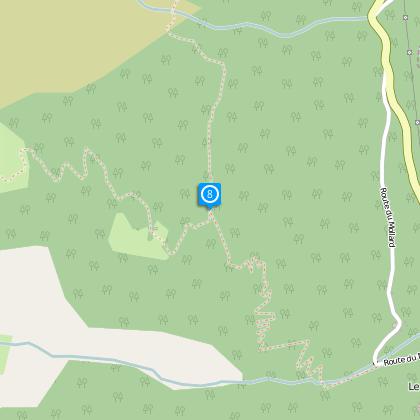 8
Vous voici au sommet du parcours. Continuer tout droit en direction du Mollard puis place au pilotage sur une descente en sous bois d'1,8 km rythmée par une belle série d'épingles juste comme il faut jusqu'au Mollard.
Unnamed Road 38114 Allemond
Lat : 45.1713
Lng : 6.02934
0 m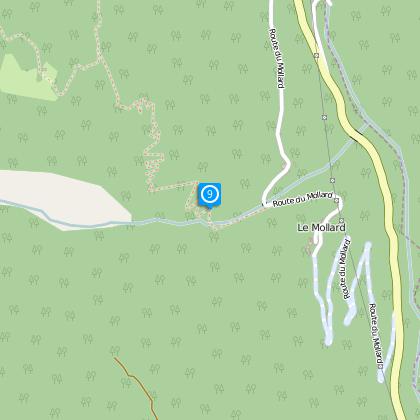 9
L'itinéraire principal continu tout droit.
Le chemin de gauche est tentant mais vous finirez dans les broussailles ... Mais au final vous retomberez sur la route du Mollard.
2495 Route du Mollard 38114 Allemond
Lat : 45.1665
Lng : 6.03411
0 m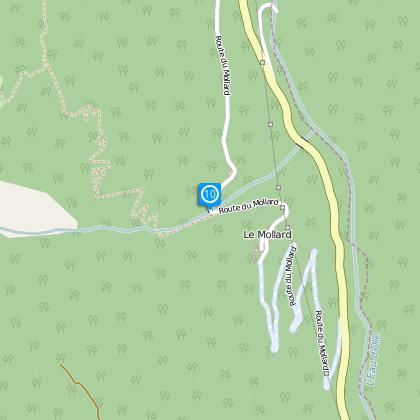 10
Turn right, go through the hamlet of Mollard and ride down by the road to the D526.
2487-2495 Route du Mollard 38114 Allemond
Lat : 45.1667
Lng : 6.03645
0 m
4 informations complémentaires
Open period
From 01/06 to 31/10 : open daily.