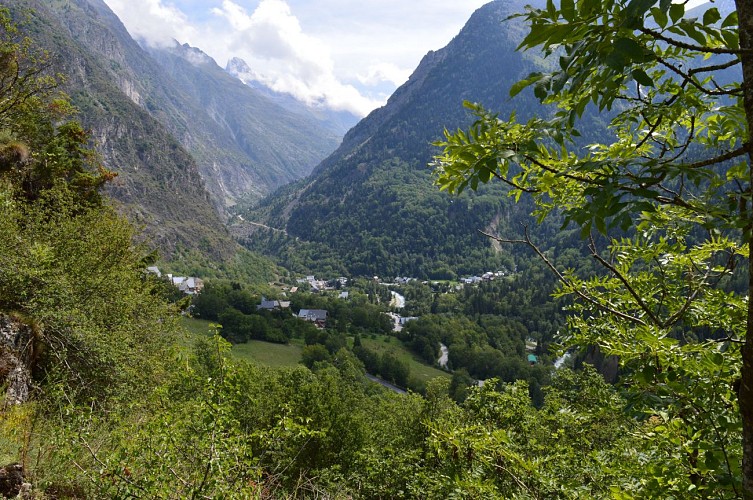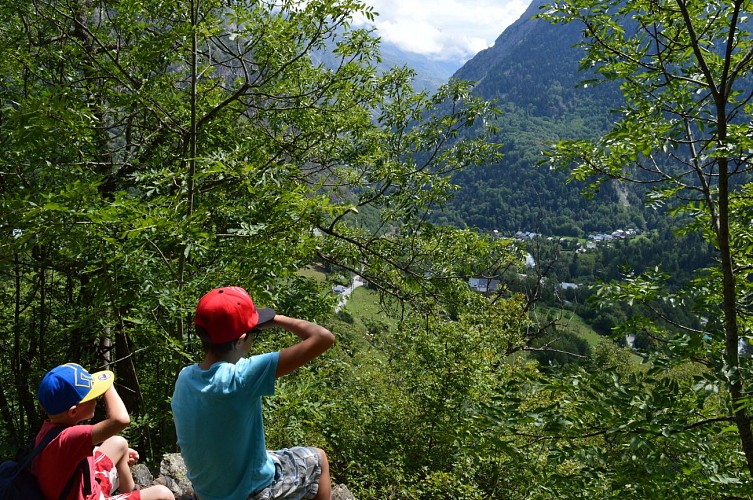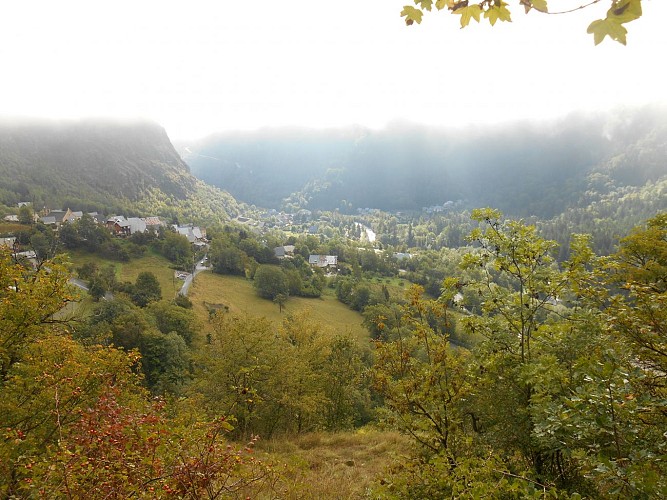 A small walk (1:30) easy and very pleasant with awesome views overlooking the valley below in the heart of mediterranean vegetation.

TECHNICAL INFORMATIONS
Starting point: Ballatin hamlet
Elevation gain: 161 m
Duration There/Back: 1h30
Distance: 2,3 km
Level: Easy

ITINERARY
Go to the top of the Ballatin hamlet (First hamlet you meet on leaving the cable car towards the village centre. Follow the direction « la Ville l'église » (paved road) after 200 m, the path will be on your left side « panel Ferraret ». A pleasant walk through the forest where the summer flowers give it a magical quality ... Once arrived at the ruins of Ferraret, you can choose to follow the signs to either le « Collet » or « la Ville ».
2.3 km

max. 1099 m

min. 985 m

161 m

0 m

Altimetric profile
Starting point
Le Courtil
38520 Venosc
Lat : 44.9896
Lng : 6.11422
0 m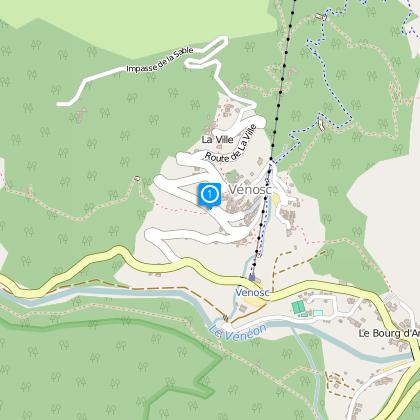 1
Le parking a peu de place mais le départ est juste en face sinon faites demi tour puis allez sur le parking du Sellier
Le Courtil 38520 Venosc
Lat : 44.9896
Lng : 6.11422
0 m

Church of Venosc
The Church of Venosc blend several styles. Dating from the...Read more
Le Courtil 38520 Venosc
Lat : 44.9902
Lng : 6.11468
0 m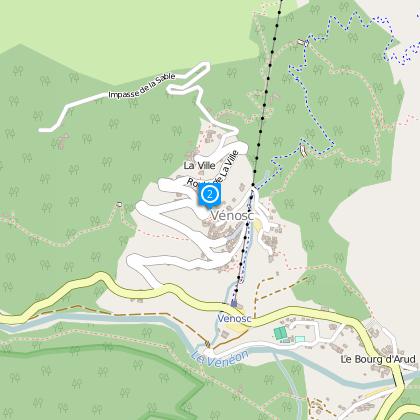 2
Il s'agit d'une église de style roman datant du IX ème siècle mais a subi au fil du temps modifications et agrandissements. La nef est de style moderne et a été réalisée en 1910 grâce aux pères Chartreux. Le retable date du XVIIème siècle et est de style baroque. Les deux Saints sont St Paul et St Pierre. Saint Pierre et Saint Paul sont inséparables. Ils sont les deux piliers de l'Eglise et jamais la Tradition ne les a fêtés l'un sans l'autre. St pierre est le titulaire de l'église et St Paul le patron de la paroisse. Grace aux dons des riches donateurs comme Jacques Rochette l'église est l'une des plus dotées de l'Oisans. On doit ses richesses aux dons des colporteurs qui ont fait fortune. Le clocher abrite la plus vieille cloche retrouvée en l'Oisans, qui date de 1622. Jacques Rochette est enterré devant l'église.


Le Courtil 38520 Venosc
Lat : 44.9904
Lng : 6.11499
0 m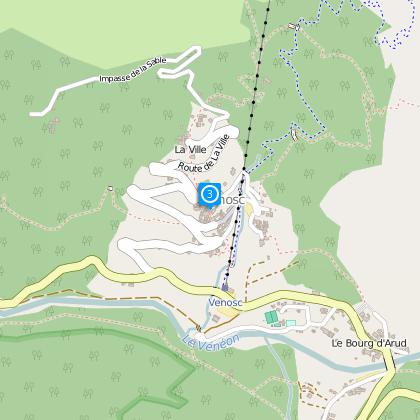 3
Profitez en pour rendre visite à nos artisans et restaurateurs du village
Le Courtil 38520 Venosc
Lat : 44.9899
Lng : 6.1154
0 m
5 informations complémentaires
Open period
free access all year depending of the weather conditions
Tips
if you want to hike with your baby , the tourist office rents baby carriers