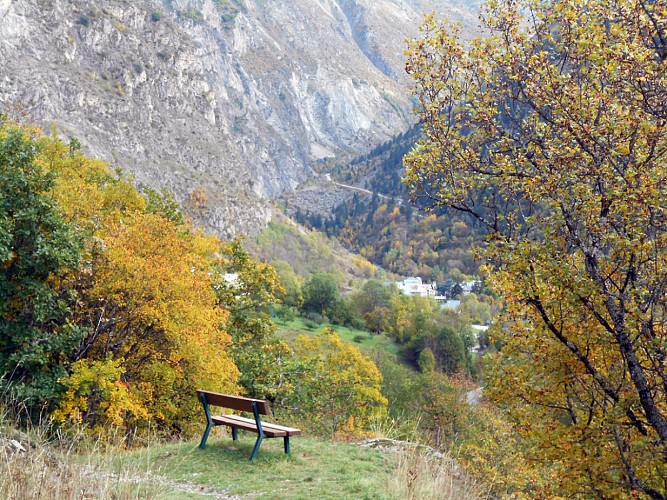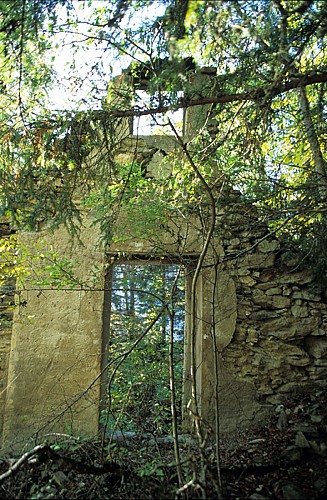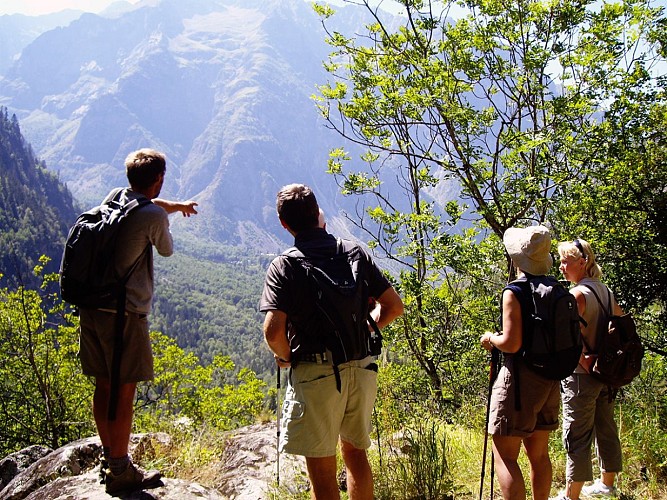 Trail "of the 2 Alpes Vénosc"
The course will make you relive the story of a village and the men who shaped the landscape.
An easy walk that allows you to go to Les Deux Alpes by foot in about 1:30 hour or to go down to the village from Les Deux Alpes in 1h

TECHNICAL INFORMATIONS
Starting point: Tourist Office of Venosc
Elevation gain: 650 m
Duration: 1h30
Distance: 8,2 km

ITINERARY
From the tourist office, take the direction of the craft village until you have reached the church, then follow the signs « les Deux Alpes ». You will go to the Calvary Chapel that was built after the war 14-18 in recognition. Down to venosc: follow the path from the left of the station of the gondola venosc.

TO KNOW
The trail has many benches that allow you to breathe and contemplate the valley Vénéon ...
8.2 km

max. 1627 m

min. 955 m

650 m

0 m

Altimetric profile
Starting point

38520 Venosc
Lat : 44.9874
Lng : 6.1162
0 m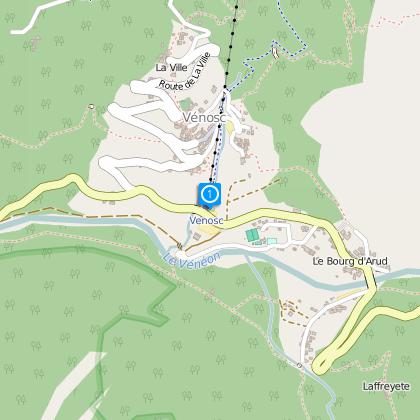 1
Garez vous sur le parking de l'office puis prendre le chemin piéton a gauche de la télécabine de Venosc en direction du village artisanal.
La Condamine 38520 Venosc
Lat : 44.9874
Lng : 6.11621
0 m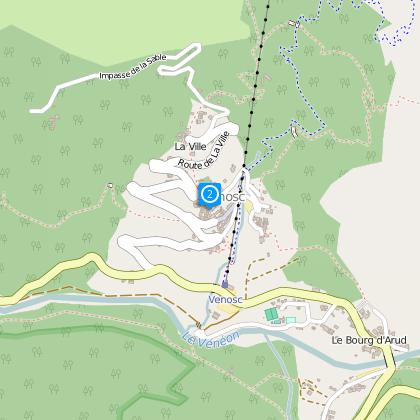 2
Dans les ruelles du village retrouvez les artisans qui vous feront partager leurs passions et leurs savoir faire respectif :bijoux,miniatures ,cuir ,soie poterie etc
Sans oublier les restaurateurs pour une pause gourmande
Le Courtil 38520 Venosc
Lat : 44.9898
Lng : 6.1154
0 m 3
Il s'agit d'une église de style roman datant du IX ème siècle mais qui a subi au fil du temps modifications et agrandissements. La nef est de style moderne et a été réalisée en 1910 grâce aux pères Chartreux. Le retable date du XVIIème siècle et est de style baroque. Les deux Saints sont St Paul et St Pierre.Saint Pierre et Saint Paul sont inséparables Ils sont les deux piliers de l'Eglise et jamais la Tradition ne les a fêtés l'un sans l'autre. St pierre est le titulaire de l'église et St Paul le patron de la paroisse. Grace aux dons des riches donateurs comme Jacques Rochette l'église est l'une des plus dotées de l'Oisans. On doit ses richesses aux dons des colporteurs qui ont fait fortune. Le clocher abrite la plus vieille cloche retrouvée en l'Oisans, qui date de 1622. Jacques Rochette est enterré devant l'église.
Le Courtil 38520 Venosc
Lat : 44.9903
Lng : 6.11514
0 m
4 informations complémentaires
Contact
Phone :
04 76 80 06 82
04 76 80 06 82

Email :
info@venosc.com
mairiedevenosc@wanadoo.fr

Website : http://www.venosc.com

Tips
A trail booklet about the history of our valley is available in the tourist office