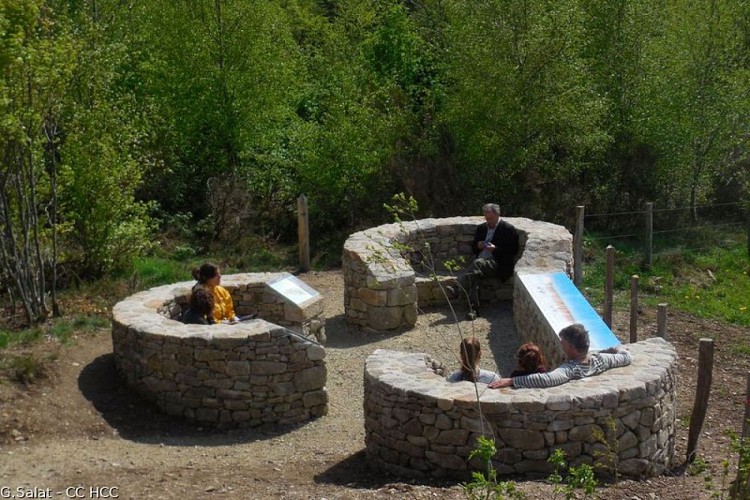 The Sources of the Vienne
Credit : G.Salat - CC HCC
The Vienne invites you to discover its sources on an interpretive pathway that brings together science and poetry.In the car park, cross the road and take the path opposite, signposted "Sources de la Vienne".At the orientation table, go down the trail that runs alongside the meadow.At the first of the sources, continue straight ahead and turn left at the crossroads, going up into the undergrowth. At the end, cross the field and climb up the trail to the right at the edge of the forest. On the forest track, turn left and follow it.When you come out of the woods, turn left into the clearing to see the second source. Then join the forest track, cross it and turn right on the one above. Continue straight ahead, leaving the tracks on your left.At the T-junction, turn right and continue for 50 m. Take the wooden stepladder to enter the meadow and continue to the third source spring (just before which, take a 100 m round trip to see a traditional shepherd's shelter).Continue through the pasture. Cross the fence using a second step ladder; Continue through the young plantation. Back on the forest track, turn left. At the next crossroads, take a small trail on your right that goes down to the first source. Go back up to the starting point.
3.7 km

max. 909 m

min. 855 m

0 m

0 m

Altimetric profile
Lodgings nearby
Starting point
Lat : 45.6678351
Lng : 2.0963569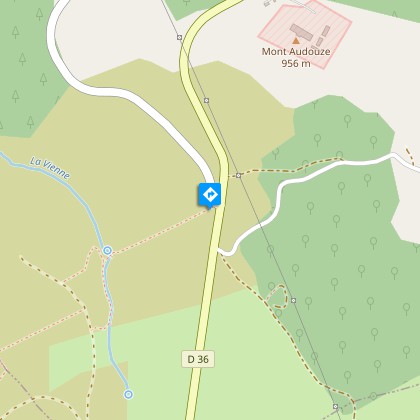 1
Devant vous s'étend le Plateau de Millevaches. C'est à cet endroit que la légende des sources de la Vienne prend naissance. Une croyance selon laquelle les trois filles du roi qui régnait sur le Plateau, après s'être retrouvés veuves et orphelines, se sont réfugiées chacune dans un abri de pierres sèches le long du sentier. Ces trois abris symbolisent trois des sources qui donnent naissance à la Vienne.
Saint-setiers
Lat : 45.6674
Lng : 2.09627
n/a m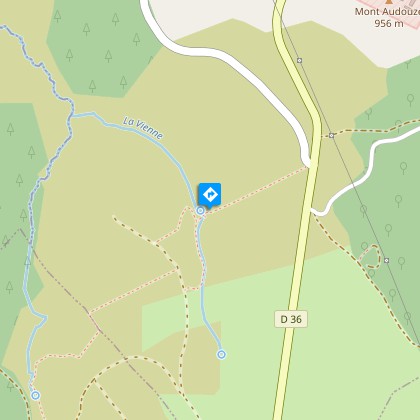 2
Ici, la première des trois sources. Elle aurait été aménagée entre les époques néolithique et gallo-romaine. Elle a alors été entretenue jusqu'ici, principalement pour abreuver les troupeaux qui étaient amenés dans ces vallons en pâturage. L'aménagement actuel est contemporain de la création de l'itinéraire.
Saint-setiers
Lat : 45.6662
Lng : 2.09231
n/a m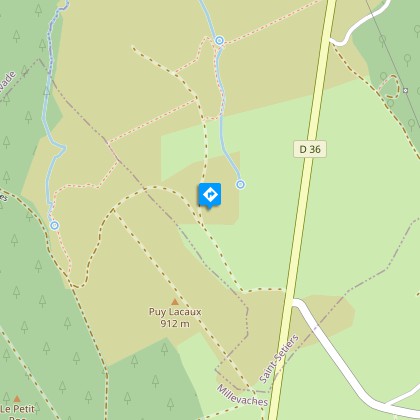 3
Vous voici au cœur d'une prairie tourbeuse au côté de la deuxième source. Celle-ci est en fait la source originelle de la Vienne. Situé à 887m d'altitude elle représente le point le plus haut de la rivière.
Saint-setiers
Lat : 45.6611
Lng : 2.09149
n/a m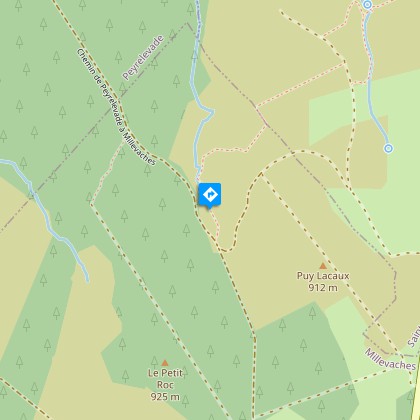 4
Cette cloche s'insère dans une œuvre de Pierre Redon, les Sons des Confins, autour du thème de l'eau. Ce travail se présente sous la forme d'un parcours initiatique, composé de 8 étapes, qui longe la Vienne et la Loire. Ce parcours constitue un autre mode de découverte qui se fait indépendamment des Sources de la Vienne. Retrouvez une présentation artistique et technique (application mobile) sur le site ww.marchesonore.com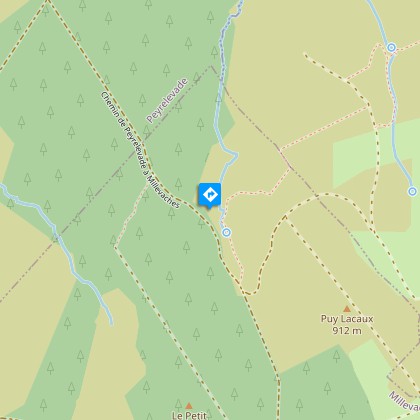 5
Un aller-retour rapide pour observer une ancienne cabane de berger. Ce genre de construction est très répandue entre le XVIIIème et XIXème siècle. Elles sont construites par le berger lui-même avec des pierres locales. Ce petit abri lui permettait de faire paître brebis et moutons tout en restant à l'abri dans les cas de mauvais temps. Il arrivait également que les bergers dorment sur place afin de pouvoir protéger leur troupeau d'attaques éventuelles de prédateur.
Millevaches
Lat : 45.6613
Lng : 2.08411
n/a m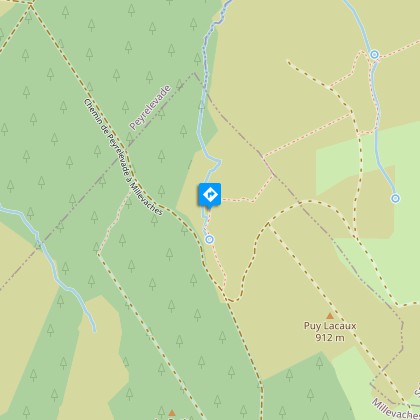 6
Cette source est la dernière du parcours. L'origine de sa cavité reste encore mystérieuse aujourd'hui. Deux hypothèses sont alors avancées. La première selon laquelle elle se serait formée « à l'usure », c'est-à-dire à cause du piétinement incessant des animaux. La seconde évoque plutôt une souille de sanglier. Aujourd'hui, le lit du ruisseau s'est creusé selon la ligne de pente du site.
Millevaches
Lat : 45.6615
Lng : 2.08483
n/a m
6 informations complémentaires
Departure
Car parking area for the Sources de la Vienne, Saint-Setiers
Arrival
Car parking area for the Sources de la Vienne, Saint-Setiers
Ambiance
An interpretive trail punctuated by the legend of the three sisters of the Vienne. Come and stroll around the three sources of the Vienne, this 372 km long river that rises at the foot of Mont Audouze and flows into the Loire.
Access
From Meymac, take the D36 towards Féniers. Go through Millevaches and continue for 3 km. The car park is located at the intersection of the D36 and D21 (direction Peyrelevade).
Advised parking
Car parking area for the Sources de la Vienne, Saint-Setiers
Advice
After the hike, it is possible to drive back on the D36 towards Féniers. 600 m. further on, park on the right. Take the trail that leads up to Mont Audouze (600 m AR)