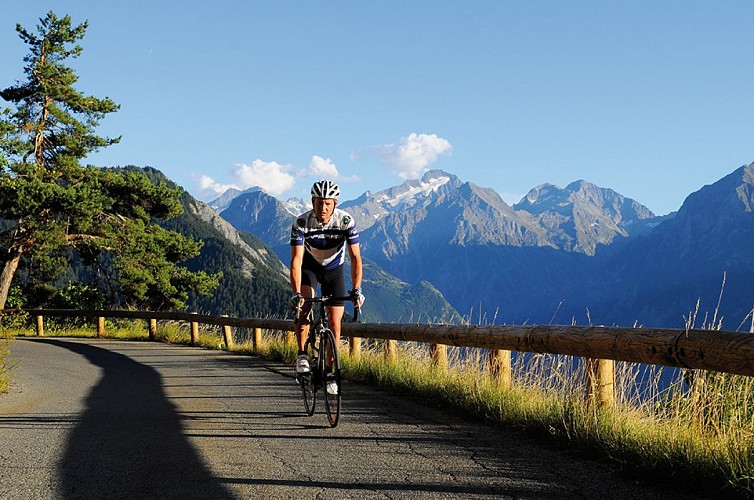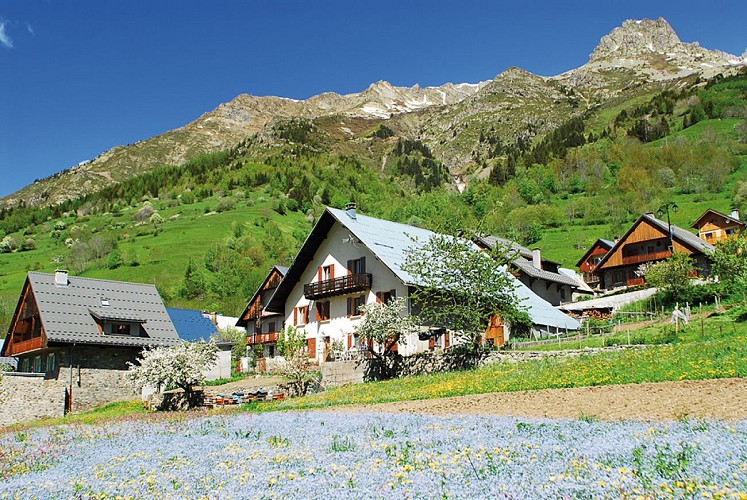 This itinerary requires good training, as it leads all the way up to Alpe-d'Huez and its formidable hairpin bends up to La Garde-en-Oisans.

All bike informations on www.bike-oisans.com
Maximum altitude : 1440 m
Minimum altitude : 720 m
Max. incline : 14 %
Nature of the route : loop
Cartography : Michelin Carte Département Isère, Savoie n° 333

SOME DELICIOUS LOCAL FOOD FOR CYCLISTS!
THE HERB GRATIN OF L'OISANS
Recipe (serves 4 to 6). Pick garden herbs and vegetables: beet, spinach, celery, cabbage,
parsley, cardoon as well as wild plants such as plantain, lambs' lettuce, sorrel, nettles,
dandelion and wild spinach. If you do not have all those in your garden, your greengrocer
can surely provide you with them! Wash them and boil them in a big pot of boiling salt water. Drain the vegetables and retain the water and make a white sauce with butter and flour and two ladles of this water. Extend it with 1/4 litre of cream or milk. Also use 200 g of grated cheese. Then mix the drained vegetables and herbs with the sauce in an oven dish and place it in the oven for 20 min. to cook it au gratin.
53 km

max. 1546 m

min. 709 m

2159 m

-2159 m

Altimetric profile

Accessibility