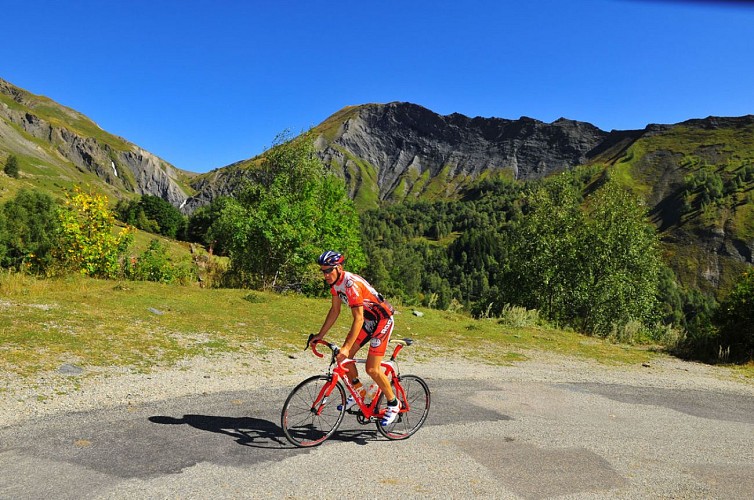 La montée de l'Alpe d'Huez "La sauvage" (n°6)
This itinerary will help you to explore one of the most beautiful valleys of l'Oisans. However, on the first part of the tour, you will have to cycle through some tunnels wich might give cause for concern, but thankfully they are all lit !
The first part of this route is a good strech for training your legs before you start the gruesome climb up to th Col de Sarenne.

Altitude maxi : 1999 m
Altitude mini : 720 m
Maximum slope degree : 12%
type of the route : loop
Cartographie : Michelin Carte Département Isère, Savoie n° 333

L'Oisans and its 6 valleys : Ferrand Valley
This is the wildest of the six valleys. Ferrand stems from the Latin word 'ferus' (=wild). This is undoubtedly a reference to the wild nature of the torrent and in the background you can see the Col de Près Nouveaux which forms the border to Savoy over which persecuted Protestants fled to Italy after the revocation of the Edict of Nantes by Louis XIV. The 'Adret' (South side) has been deforested so much that it has also been nicknamed 'l'Oisans chauve' (the 'bare' Oisans).
50 km

max. 1999 m

min. 717 m

2418 m

-2418 m

Altimetric profile

Accessibility
Starting point
Mas du Plan
38520 Le bourg-d'oisans
Lat : 45.054
Lng : 6.03262
0 m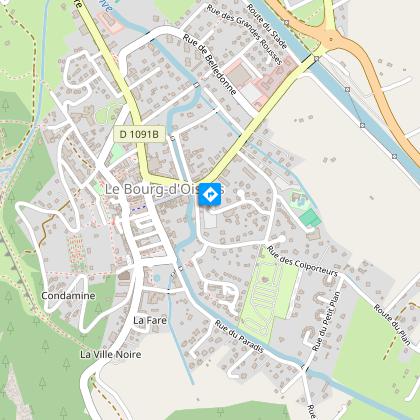 1
From Bourg d'Oisans, follow the RD1091 towards Briançon.
Mas du Plan 38520 Le bourg-d'oisans
Lat : 45.0541
Lng : 6.03261
0 m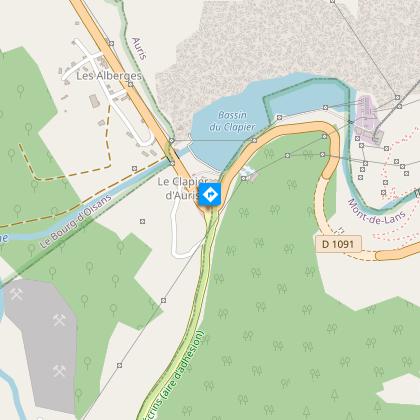 2
The road begin to rise from here.
D1091 38860 Auris
Lat : 45.0283
Lng : 6.07183
0 m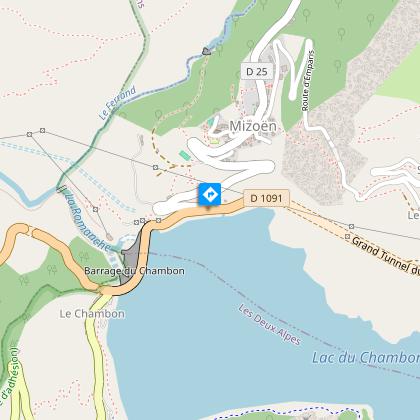 3
Cross the Chambon barrage and turn left to Mizoën - Clavans.
D1091 38860 Mizoen
Lat : 45.0475
Lng : 6.14082
0 m 4
Perched on a peak, Mizoen is the entrance to the valley Ferrand. This typical Oisans charming village offers a magnificent and panoramic view of Lake Chambon below the Meije, the gorges of the Romanche, and to the distant edges of Taillefer. Then follow the D25a towards Clavans le Haut - col de Sarenne.
D25 38142 Mizoen
Lat : 45.0644
Lng : 6.15076
0 m 5
From the pass, go back down to Alpe d'Huez
Route du Col de Sarenne 38142 Clavans-en-haut-oisans
Lat : 45.0874
Lng : 6.14904
0 m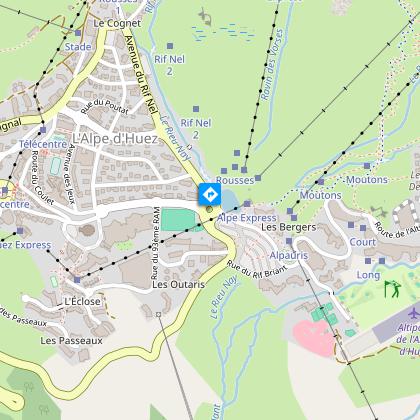 6
Au rond point suivre la direction Bourg d'Oisans à gauche. Ou, pour retrouver le centre de la station et descendre depuis LE virage n°1 ... Continuez tout droit.
D211F 38750 Huez
Lat : 45.0902
Lng : 6.07404
0 m