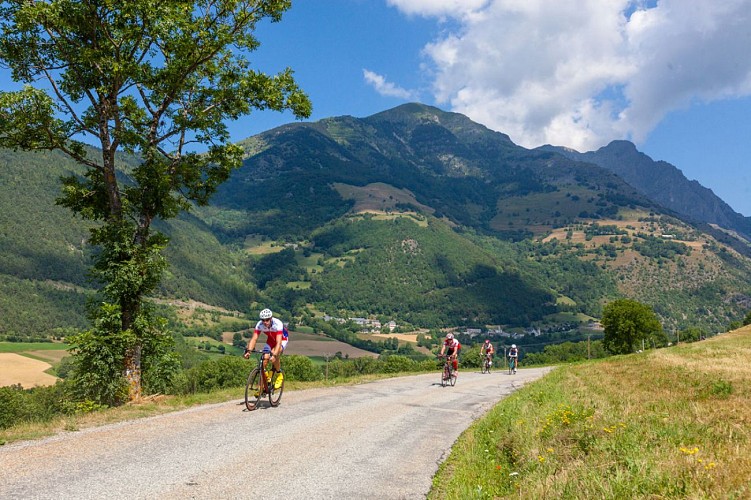 This fairly easy itinerary through the beautiful Lignarre valley is very popular among cyclists at the beginning of the season. The last few kilometres before you reach the pass are a little more strenuous than the rest of the itinerary, but are never too exhausting. This route is nice on a summer morning when the shade of the mountains keeps it fresh.

All bike informations on www.bike-oisans.com

Positive difference in height : 650 m
Max. incline : 10%
Distance : 18 km
Time : 1h20
Nature of the route : round trip
Cartography : Michelin Carte Département Isère, Savoie n° 333

Cultural informations : L'Oisans and its 6 valleys: the Lignarre valley
This is one of the six valleys of l'Oisans. Its name comes from the Latin word 'lignum' (wood). Even today, it still has lots of trees and you can find some very rare plant and animal species here, such as forest orchids and the lynx. This is a small corner of the mountains of "outstanding natural beauty"! This vast remote valley beneath the ridges of the Taillefer mountains once was the gateway to the South, so that products from Southern France, such as lavender, olive oil and wine were carried over the Col d'Ornon at 1367 m. People's livelihoods consisted of cattle-breeding, silver mining and, until the 1970s, slate mining. The great transhumance would also cross this mountain pass until the 1960s, completing the journey from l'Oisans to Salon-de-Provence in 12 days.
28 km

max. 1370 m

min. 717 m

1692 m

-1692 m

Altimetric profile

Accessibility
Starting point
Rue du 19 Mars 1962
38520 Le bourg-d'oisans
Lat : 45.0546
Lng : 6.03204
0 m 1
From Bourg-d'Oisans follow the RN91 towards Grenoble. After the second kilometre turn left and follow the D526 towards Valbonnais - la Mure - Col d'Ornon.
Rue du 19 Mars 1962 38520 Le bourg-d'oisans
Lat : 45.0545
Lng : 6.03204
0 m 2
Turn left and begin the road to Col d'Ornon. You will reach the pass after 14 km.
Avenue de la Gare 38520 Chantelouve
Lat : 45.0722
Lng : 6.01797
0 m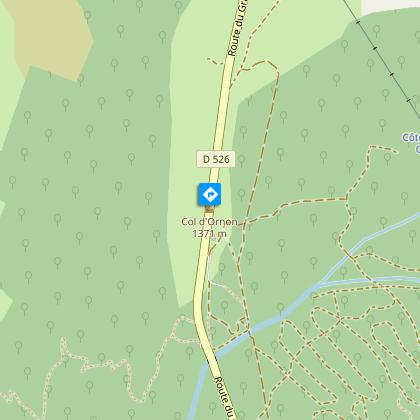 3
Etape possible au gîte ou au restaurant de la station de ski du col d'Ornon.
L'hiver, cette petite station permet de s'initier aux joies du ski loin de la foule, dans une ambiance chaleureuse et familiale. L'été, découvrez toute la richesse d'un territoire de moyenne montagne au travers des différents hameaux qui constituent la commune d'Ornon.

Retour par le même itinéraire.
D526 38740 Chantelouve
Lat : 45.0083
Lng : 5.96744
0 m