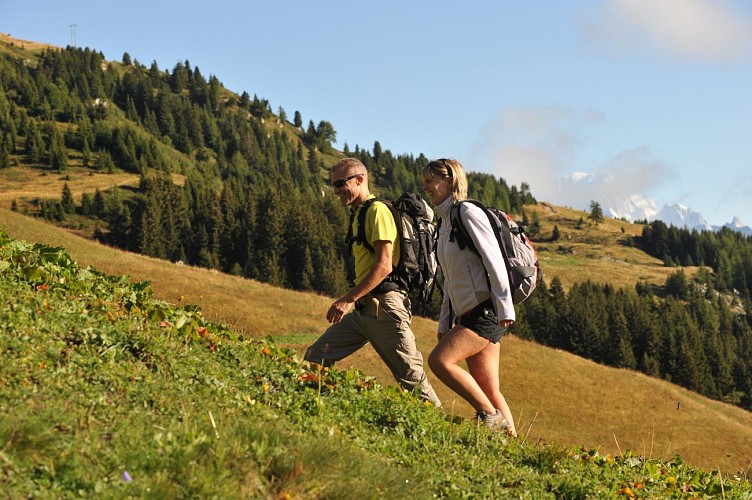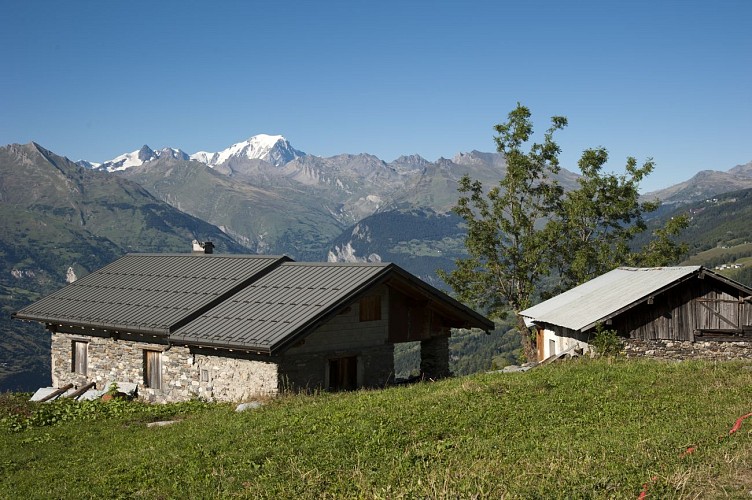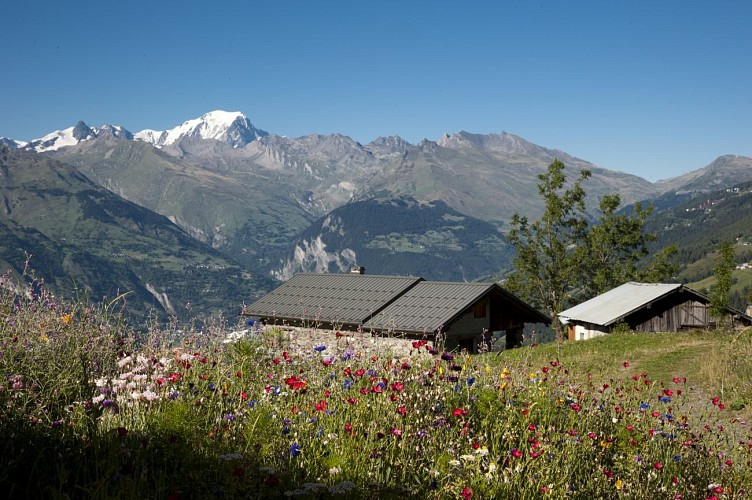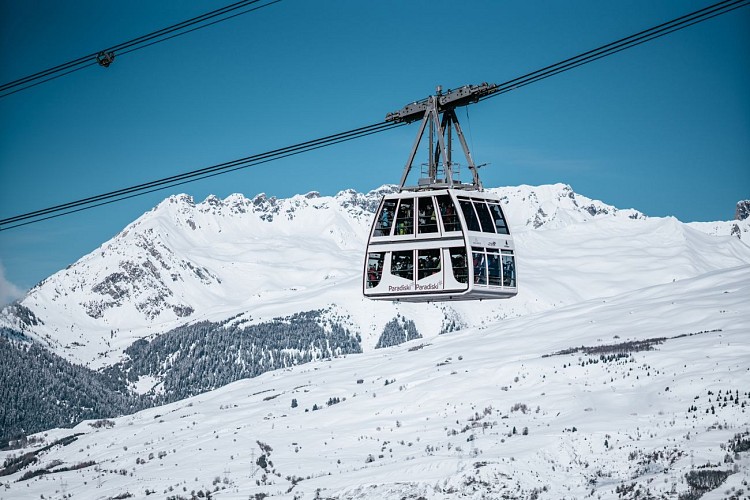 Summer hiking route: The Vanoise Express
A pleasant hike to walk up to the famous cable car or simply enjoy the wonderful views.

Starting from the Place de l'Etoile in Montchavin, walk up the path alongside the water sports centre to a place called "Le Replat" (telephone relay). Follow the small road for 50 m, before turning off to the left onto a path that leads up into the forest. After a very pleasant walk through the cool spruce trees, the path arrives under the cable car line. At a small junction, take the left hand path up, which, after several switchbacks, leads to the cable car station.
You can then either take the cable car or else walk back down on the path that goes between the houses. This then follows a pleasant knoll and comes out at a ruined chalet. Turn left at this point and walk down to the ice rink at Les Coches via a small reservoir. It is then an easy walk back to Montchavin through the tunnel and on the narrow road.

If you take the Vanoise Express, you can then carry on your hike in Peisey Nancroix/Les Arcs or beyond.
4.1 km

max. 1547 m

min. 1205 m

350 m

350 m

Altimetric profile
Starting point
Place de l'Etoile Montchavin
73210 Montchavin-les-Coches
Lat : 45.5597
Lng : 6.73654
0 m

Le Joli Bois
Ideally located at 50m of Vanoise Express train, Joli Bois accomodates...Read more
Restaurant d'altitude Le Chanton 1516m 73210 Montchavin-La-Plagne
Lat : 45.5494
Lng : 6.73825
0 m

Vanoise Express
Le Chanton 1516m 73210 Montchavin-La-Plagne
Lat : 45.5493
Lng : 6.73935
0 m

Chairlift of Montchavin
Montchavin 73210 Montchavin-La-Plagne
Lat : 45.5593
Lng : 6.73766
0 m
4 informations complémentaires
Open period
From 29/06 to 31/08/2019.