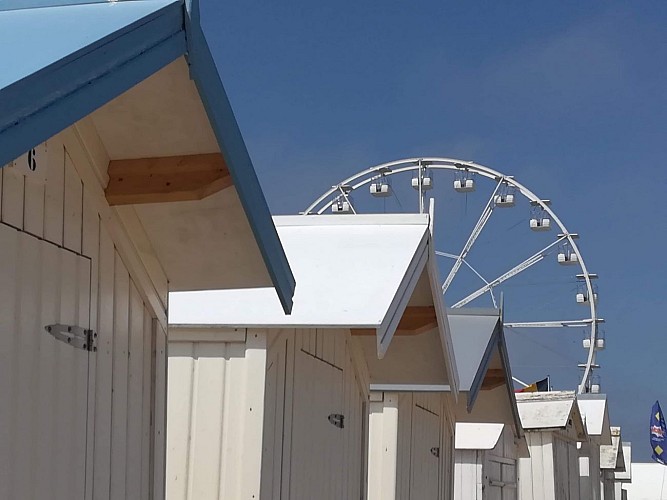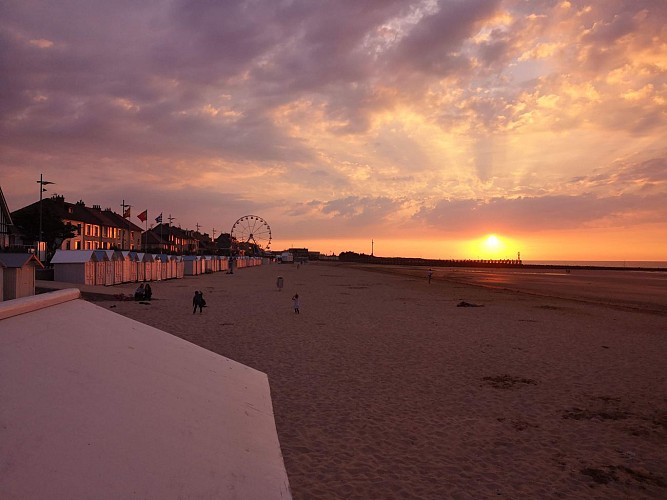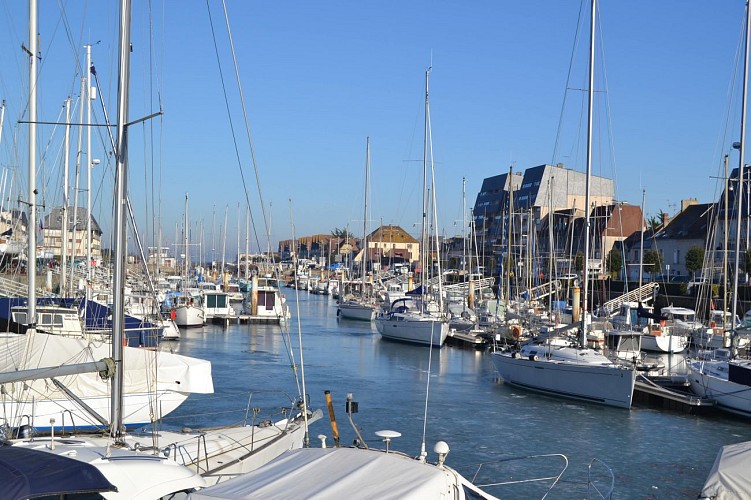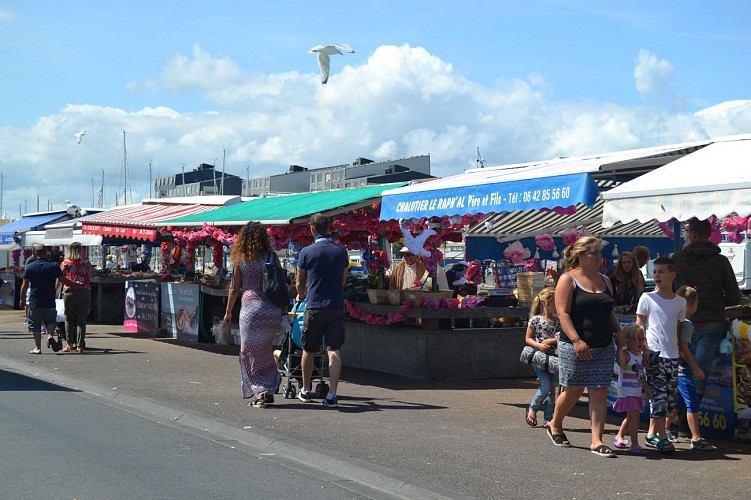 Discover Courseulles-sur-Mer
Ideally located on the D-Day Beaches, Courseulles-sur-Mer was once an important oyster farming site and had no less than 300 oyster beds, only one of which still exists on Île de Plaisance.

During your trip, you will walk through the picturesque alleys of the Vieux Courseulles.

You will also discover many sites and monuments related to the D-Day landings, such as the Lorraine Cross marking the arrival of General de Gaulle on June 14, 1944.

Would you like to discover the city with a guide? Historical visits to Courseulles-sur-Mer are regularly offered by the tourist office.
4.3 km

max. 14 m

min. 0 m

14 m

0 m

Altimetric profile

Accessibility