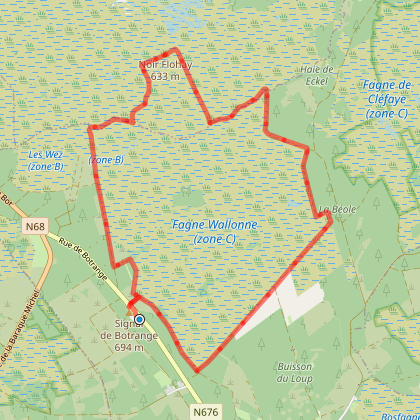 BOTRANGE - The Magic of the Hautes-Fagnes
This walk in the heart of the "Hautes-Fagnes" region joins the "Noir Flohay" which forms an islet in the heart of a kind of plant sea. It is an incredible sight at what is probably the highest point of the country, and the light is magic.

From the "Signal de Botrange" location, the path enters "La Fagne" region and plunges into deep silence. Via the GR® path, enter into the jewel of the reserve. On the horizon, an islet emerges in the middle of the yellow ocean, the "Noir Flohay". Go left on a barely visible path: leading you to emaciated pines. Shortly after, on the right, the long firewall continues due south.
13 km

max. 0 m

min. 0 m

0 m

0 m

Accessibility
Lodgings nearby