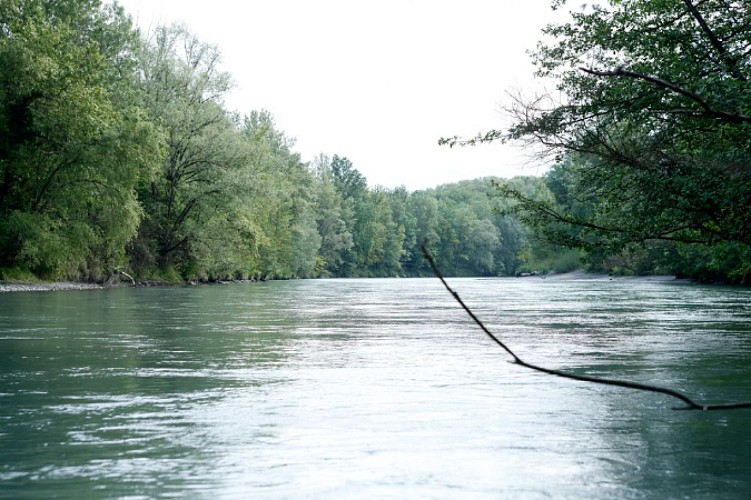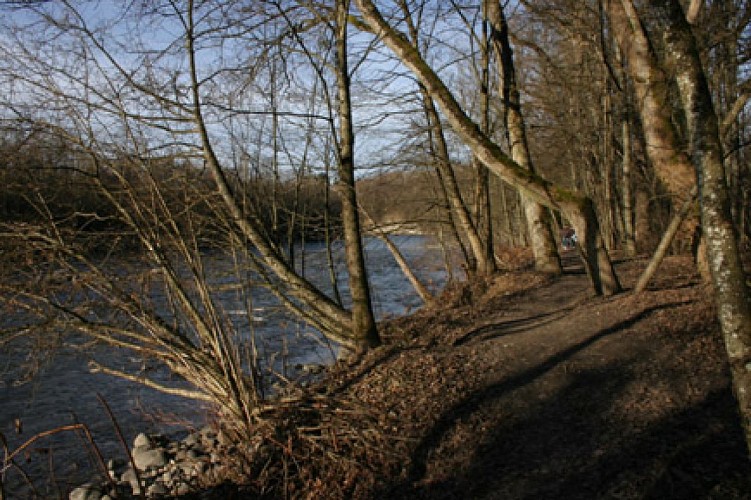 The banks of the river Arve - From Gaillard to Arthaz
This walk along the Arve offers both walkers and mountain bikers a moment of relaxation and discovery of local fauna and flora as well as magnificent viewpoints of the massif du Salève

During this walk you'll come across beavers, little grebes, reed buntings and other rare birds that come to nest in these woods. With the lakes and islands on the other side of the river, you can discover a nature reserve that has been designated a biotope. Further along, after passing the bridge at Étrembières and then going past the attractive "Jardin des Iris" and the Grand Casino, you'll take the wooded path to Creuse and then cross the footbridge over the Menoge which links the municipalities of Bétraz-Monthoux and Arthaz. A few minutes later you'll enjoy a lovely view of the river.
10 km

max. 834 m

min. 391 m

0 m

0 m

Altimetric profile
Lodgings nearby
Starting point
Parking des Chenevriers
74100 Annemasse
Lat : 46.17778
Lng : 6.18761
Bois de Vernaz
'Le Bois de Vernaz' on the banks of the river Arve is a natural, wooded...Read more
Lat : 46.180714
Lng : 6.191793
0 m
Île aux Castors
Témoin de l'ancien aspect tressé de l'Arve, le torrent présente sur...Read more
Lat : 46.177305
Lng : 6.219463
0 m
L'Arvi
Come to the Arvi restaurant and enjoy traditional dishes that are...Read more
Lat : 46.182704
Lng : 6.212551
0 m
La Yourte Restaurant
Come and discover our region's flavours, classic dishes, vegetarian...Read more
Lat : 46.184143
Lng : 6.221657
0 m
Mercure Annemasse Porte de Genève
Ideally located for your business trips or holidays, close to Geneva,...Read more
Lat : 46.184168
Lng : 6.221636
0 m
Première Classe Annemasse Genève
The rooms in your Annemasse - Gaillard hotel offer you the highest...Read more
Lat : 46.184029
Lng : 6.220021
Restaurant du Casino - Le Carré d'As
Set in an elegant décor, the traditional cuisine is refined, creative...Read more
Lat : 46.181602
Lng : 6.234055
0 m
4 informations complémentaires
Open period
All year round.
Updated by
Office de Tourisme des Monts de Genève - 26/06/2020