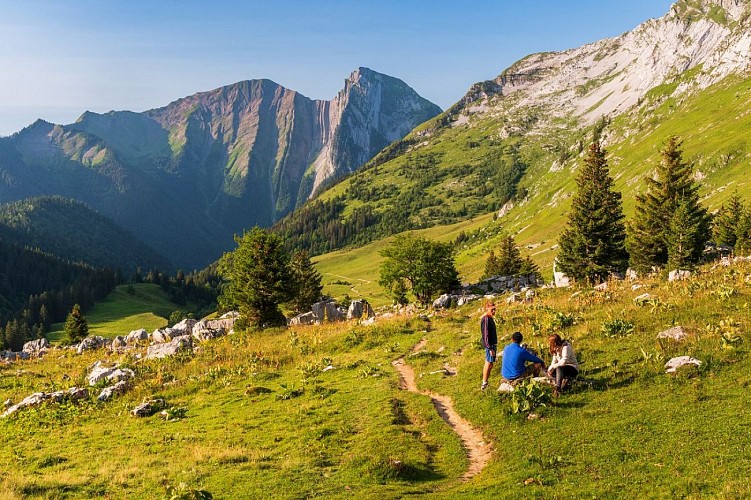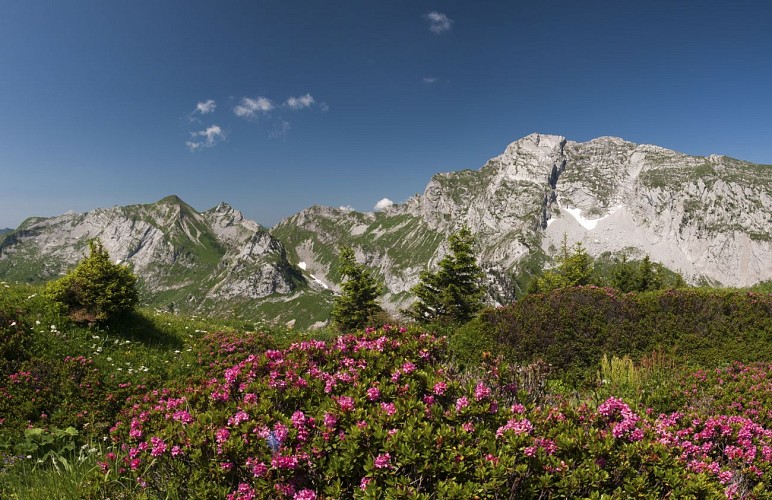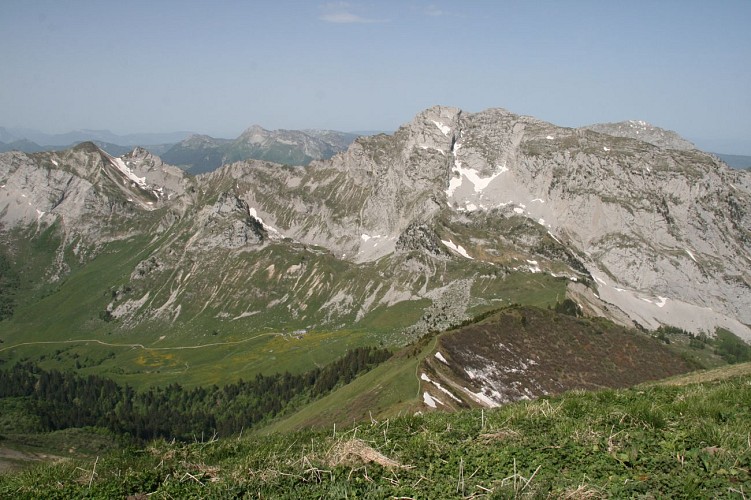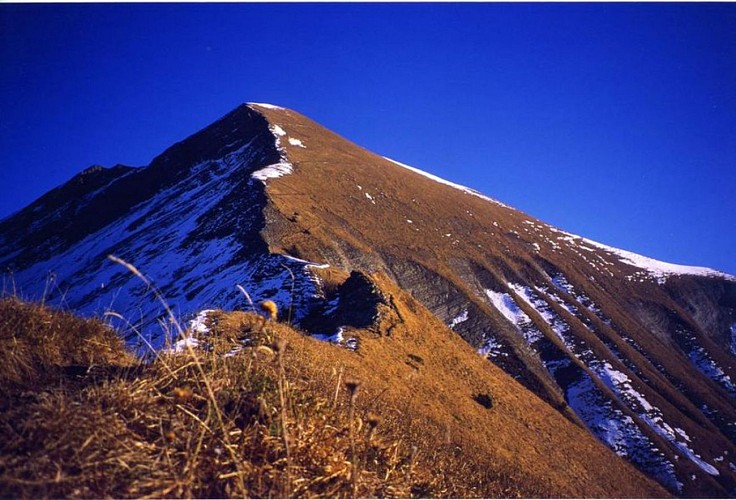 One of the highest summits in the heart of the Wildlife and Hunting National Reserve. This hike is suited to moderate hikers and includes steep passages. The wildlife (mouflons, chamois and marmots) are ever present.
From the car park go up towards the chalets d'Orgeval via a steep forest path, then a lane in the alpine pastures. Continue towards the Orgeval Pass (Col d'Orgeval), then take to the right the trail that goes up to the summit. Be careful, the last passage is steep on a grassy crest before the summit (avoid during rain and if you afraid of heights). Go back down the same way or via the ridge that leads to the Drison Pass (Col du Drison) to the east, then take the trail which crosses a steep slope to go as far as the pass and the chalets du Haut Four. Continue through the forest towards the car park.
15 km

max. 2171 m

min. 994 m

1180 m

1180 m

Altimetric profile
Starting point
Parking du Nant Fourchu
73630 École
Lat : 45.64522
Lng : 6.23627

Group and stopover gîte Les Landagnes
"Nature" gîte at the regional natural park of Les Bauges, near the...Read more
Lat : 45.650727
Lng : 6.163455

Maguettes'caravan
A caravan in a farm, in the heart of Natural regional park in Massif...Read more
Lat : 45.651071
Lng : 6.169343

Orgeval shelter
Alpine chalet ideal for hiking to the highest peaks of the Bauges.
Lat : 45.6794
Lng : 6.23917

Reserve Nationale de Chasse et de Faune Sauvage
This 5205-hectare Reserve Nationale de Chasse enjoys international...Read more
Lat : 45.645818
Lng : 6.2362

Café de Bellevaux
Some specialties to discover: Reblochonnade, sandwiches but also tajines...Read more
Lat : 45.650198
Lng : 6.167235
4 informations complémentaires
Contact
Phone : 04 79 54 84 28

Email : accueil.bauges@grandchamberyalpes-tourisme.com

Website : www.lesbauges.com

Open period
From 05/01 to 10/31 : open daily.
Updated by
Grand Chambéry Alpes Tourisme - 20/04/2020