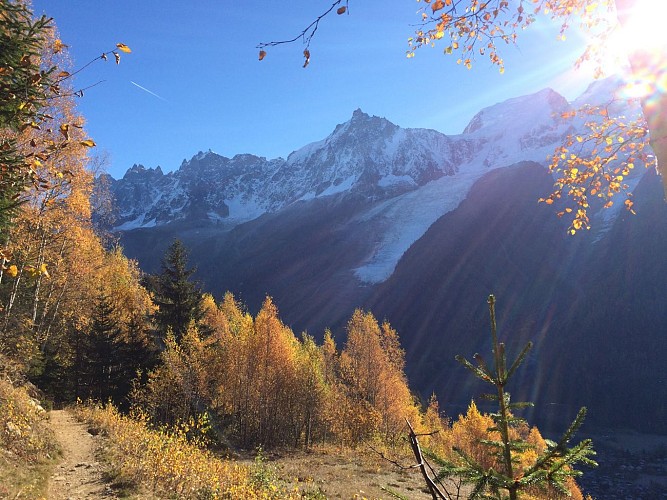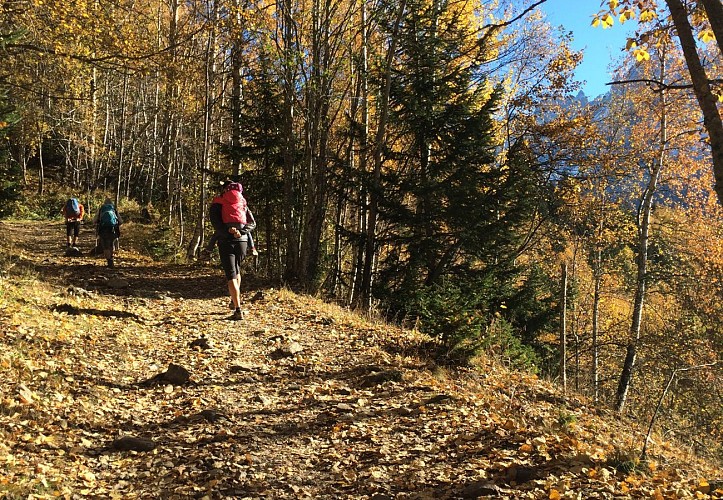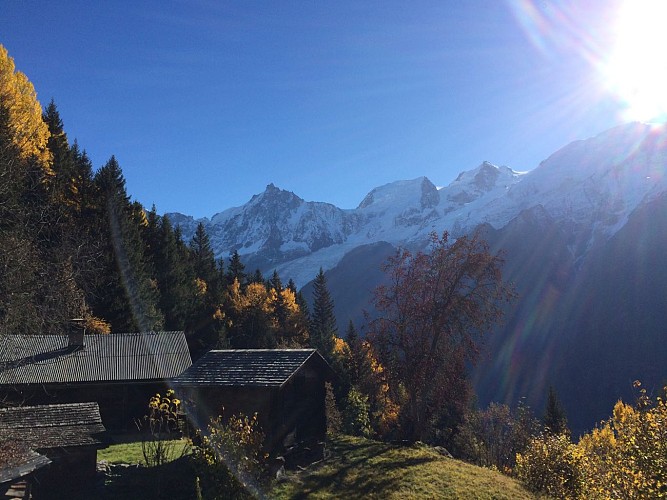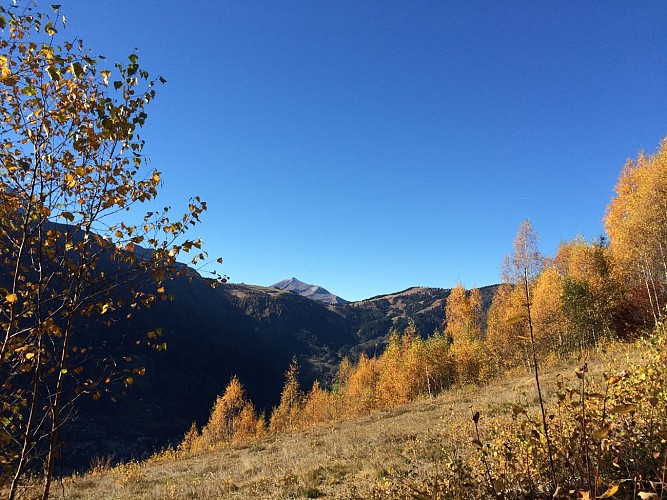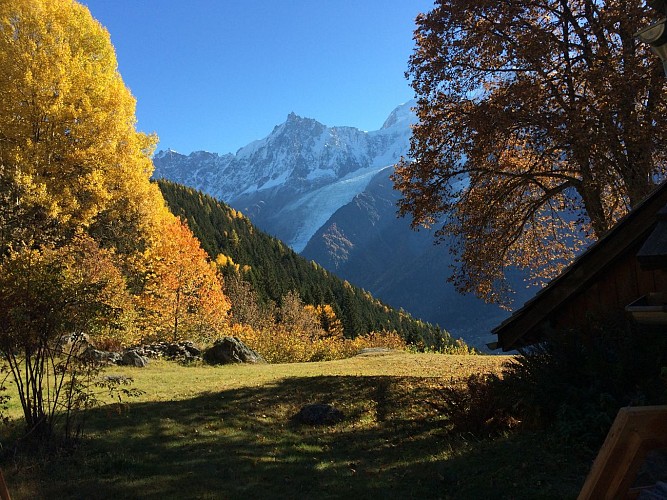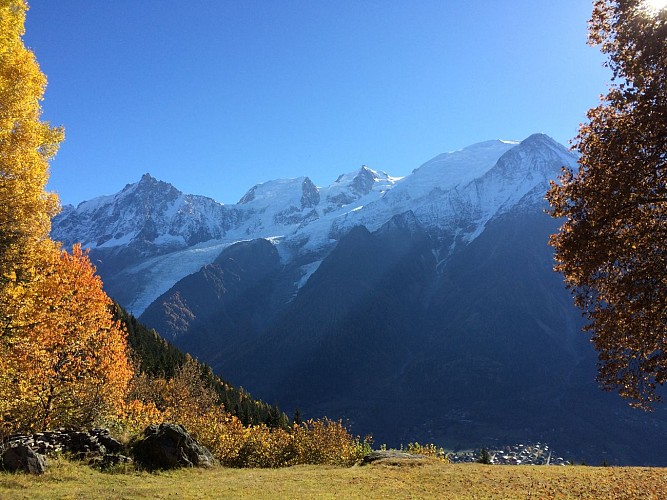 Petit Balcon sud : Merlet - Plan de la Cry
Time : 3h / Difficulty : Medium to easy
Altitude : 980m - 1562m
Special for families
Near the entrance to the Park on the Chamonix side, walk up alongside the fence, take the path on the right to Bel Lachat and le Brevent for 10 mn. Take the flat path on the left for 400 m. Go down, ignoring the two paths from Chailloux to your right. After following the path as it winds up the hill, you will come to a junction : leave the path on your left going to Les Houches and take the path on the right leading into the forest. Passing a little below le Lac Noir, the path brings you to le Plan de la Cry.

Possible to start fro Les Houches, Les Bossons or Chamonix.
More information at the Tourist Office, High Mountain Office and in our hiking guide.
Careful : Tracks conditions may change, let us remind you to be well-informed before going.
6.2 km

max. 1587 m

min. 1430 m

338 m

338 m

Altimetric profile
Starting point
Parking de Merlet Chemin de Merlet
74310 Les Houches
Lat : 45.907545
Lng : 6.822167

Train station car park
Free car park in front of Les Houches train station. Maximal...Read more
Lat : 45.893721
Lng : 6.797726

Tourchet car park
Free parking of Le Tourchet. Maximal parking time: 24hrs.
Lat : 45.892839
Lng : 6.800579

Gare SNCF - Les Houches
Lat : 45.8936
Lng : 6.796932

Aiguillette des Houches
This exceptional point of view located at 2285m will lead you to the...Read more
Lat : 45.921125
Lng : 6.805429
4 informations complémentaires
Contact
Phone :
04 50 55 50 62
04 50 53 00 24

Email : info@leshouches.com

Website : www.leshouches.com

Open period
From 01/05 to 15/10.

Subject to favorable snow and weather conditions.
Updated by
Office de Tourisme de la Vallée de Chamonix-Mont-Blanc - 06/06/2020