Bruyères ; Walk of the "Bois de Herve"
The area you are crossing did keep its original name, even if the woods don't cover it any longer. Still, this area is particularly attractive due to its green and preserved character. The streets are open to local traffic only, which enables one to walk quietly in the middle of nature, with birds singing.

Walk of 6,8 km. Marks: follow the red rectangles.
7.5 km

max. 314 m

min. 230 m

133 m

-133 m
Starting point

4651 Herve
Lat : 50.6212
Lng : 5.79854
0 m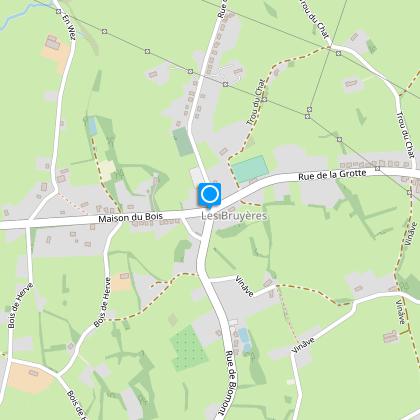 1