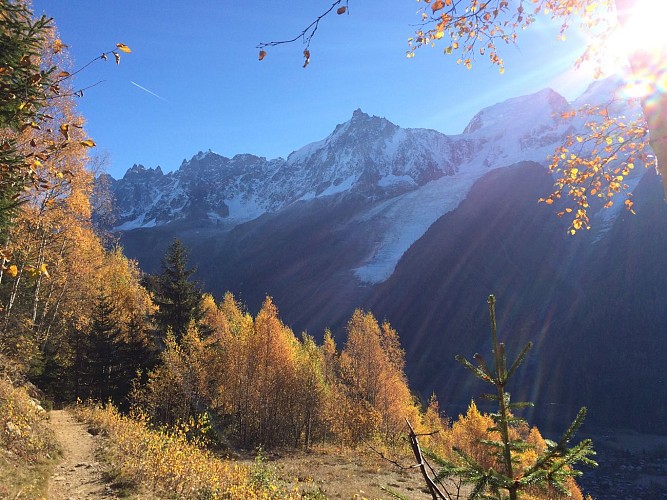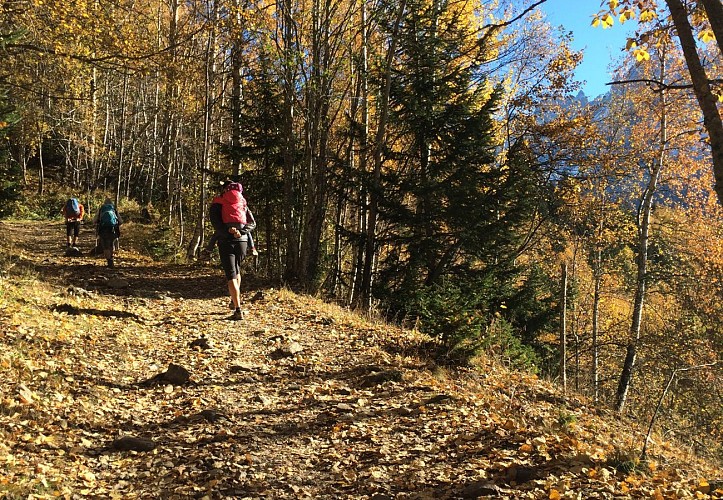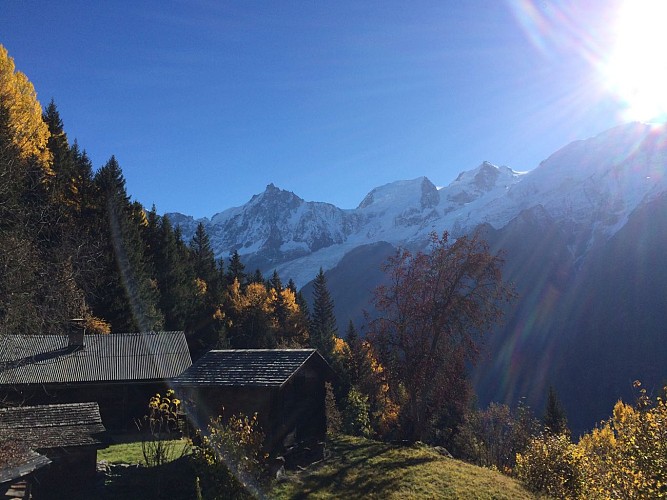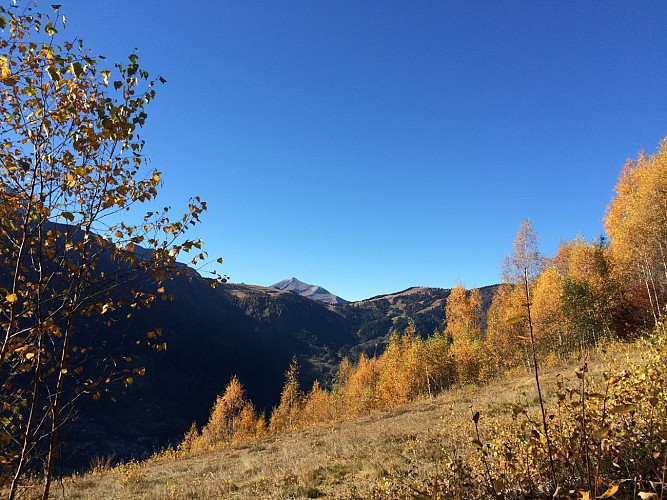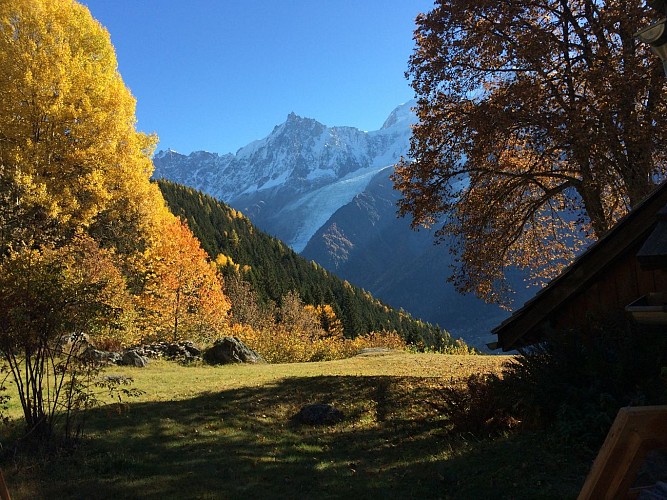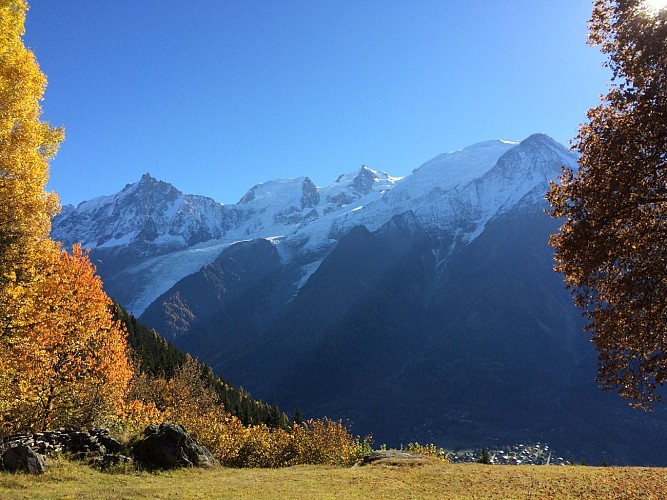 Petit Balcon Sud: Muderlet - Plan de la Cry
Wanderung größtenteils im Unterholz.
Panoramastrecke mit Blick auf den Mont Blanc
Gehen Sie am Eingang des Naturschutzgebietes rechts nach oben, am Zaun entlang und biegen Sie dann rechts ab. Folgen Sie 10 Minuten lang dem Weg von Bel-Lachat und Brévent. Biegen Sie links ab, ca. 400 m geradeaus. Gehen Sie dann bergab, lassen Sie den Weg von Chailloux rechts liegen.
Der Weg für über einige Kurven zu einer Kreuzung: Lassen Sie den Weg von Les Houches links liegen und nehmen Sie den, der rechts auf gleicher Ebene in den Wald führt. Er führt etwas unterhalb des Lac Noir vorbei bis nach Plan de la Cry.

Sie können auch in Les Houches, Les Bossons oder Chamonix starten.

Weitere Informationen erhalten Sie im Fremdenverkehrsamt oder im Hochgebirgsamt sowie in unserem Wanderführer.
Achtung: Aufgrund veränderlicher Bedingungen auf diesen Wegen sollten Sie sich vor Ihrem Aufbruch erkundigen.
6.2 km

max. 1587 m

min. 1430 m

338 m

338 m

Altimetric profile
Starting point
Parking de Merlet Chemin de Merlet
74310 Les Houches
Lat : 45.907875
Lng : 6.822478

Train station car park
Free outdoor parking in front of Les Houches train station. Authorized...Read more
Lat : 45.893721
Lng : 6.797726
1000 m

Tourchet car park
Free outdoor parking at Tourchet. Authorized parking time: 24...Read more
Lat : 45.892839
Lng : 6.800579
1000 m

SNCF Bahnhof - Les Houches
SNCF-Bahnhof Les Houches, der von der TER Mont Blanc Express-Linie...Read more
Lat : 45.8936
Lng : 6.796932
0 m

Aiguillette des Houches
This exceptional viewpoint located at 2285m of altitude will lead...Read more
Lat : 45.921125
Lng : 6.805429
2087 m
3 informations complémentaires
Open period
Vom 01/05 bis 15/10.

Unter Vorbehalt günstiger Wetter- und Schneeverhältnisse.