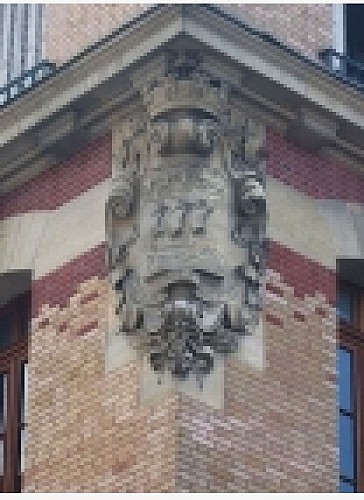 Blazon sculptured on the school Telecom Paris
Blazon of Paris sculptured on the school of the street of the Providence.
Formerly superior national School of telecommunications, Telecom Paris and College of telegraphy, it is engineers' French, non-specialized public grande école in the field of the information technologies of the communication based in 1878.
The street of the Providence is a way opened in 1895 and is so mentioned by a local owner, Mr Guilbey.